50 Frogmore Street
Main details
Address:
Present Occupier:
Present Owner:
Ground Floor:
Other Floors:
Date when first used by present occupier:
50 Frogmore Street
Cable News, Hairdressers,Pet shop

from approx 2016 (moved from no. 20)
Before and After Images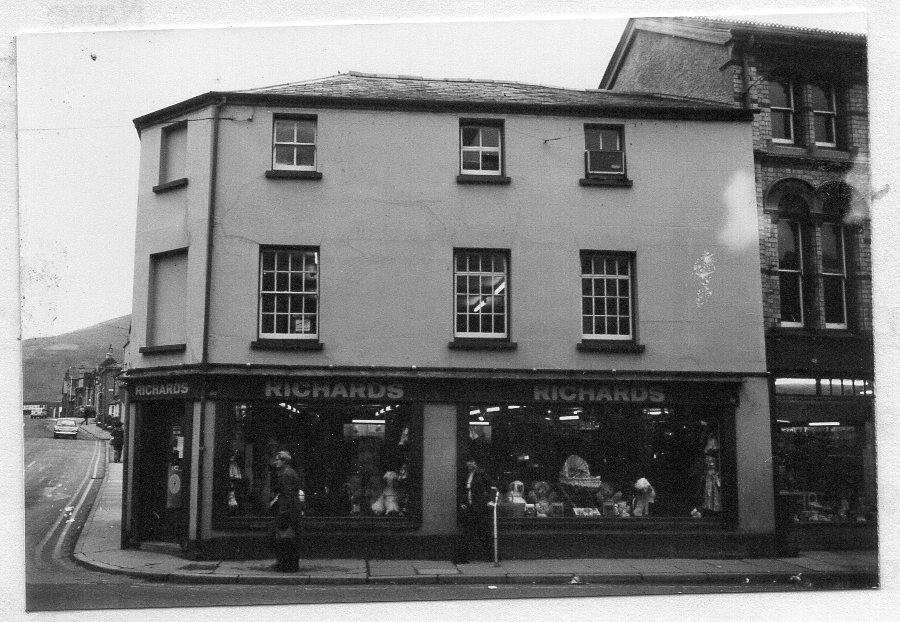 1979/80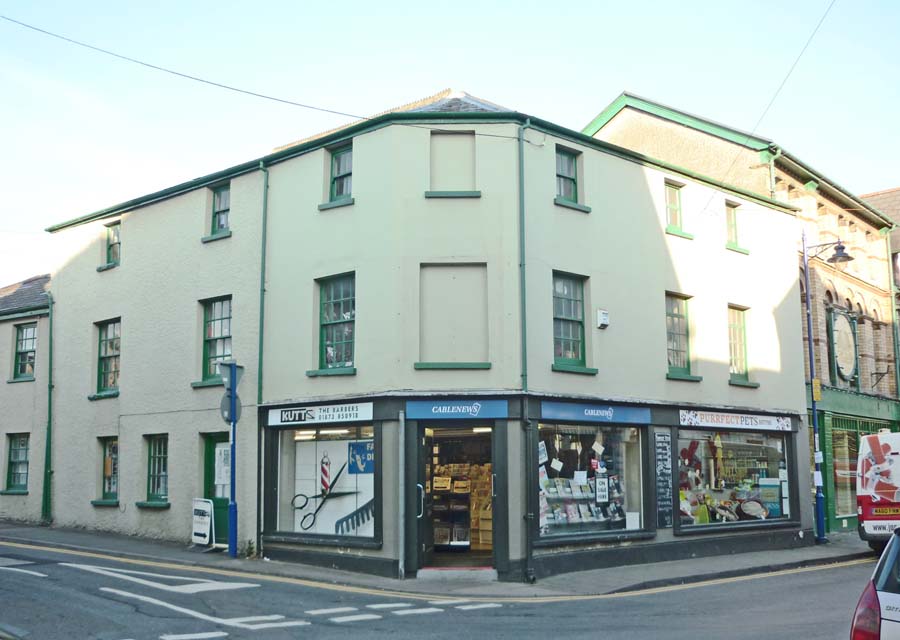 2016
---
About the building
The interior of this building was demolished in 1975 because of badly constructed interior and rear walls. Some fragments of inscriptions have been plastered into walls on the stairs leading to the first floor. The old building has been strengthened by steel girders throughout.
It was the Bell Hotel in 1788 and a copy of the peppercorn indenture is in the Abergavenny Museum.
Recent history
from approx 2016:  Cable News/Kath's Kuts (men's hairdresser) and pet shop – the latter closed ??2018
2015: Parkers Hardware
2000: Nantiago + Phillips photographers (nos 49 & 50)
1993: Nantiago sewing machines, yard, fabrics, etc., with no 49
1991, 1989, 1988, 1985: Nantiago Homecrafts, materials, etc. with no 49
1983, 1984: Nantiago Home Crafts (with no 49,)
1975- 1983: Mr & Mrs F O Richards, department store with nos 46,47,48, & 49.
1975: new showroom opened at no 50 end of 1975 for Richards
1972: notice of closure 30 November, The Fish Shop
---
Previous occupiers
Richards Department Store
Baker, confectioner & tea dealer
James Powell, Anne Powell
---
Other information
Further information about the Bell Hotel appears in Abergavenny Pubs by Frank Olding, 2005, Tempus Publishing, Stroud Gloucestershire.
If you have any further information about this property please email alhs@live.co.uk