58 Cross Street
Main details
Address:
Present Occupier:
Present Owner:
Ground Floor:
Other Floors:
Date when first used by present occupier:
58 Cross Street
??
??
Cwtch Cafe
Accommodation ?
??
Before and After Images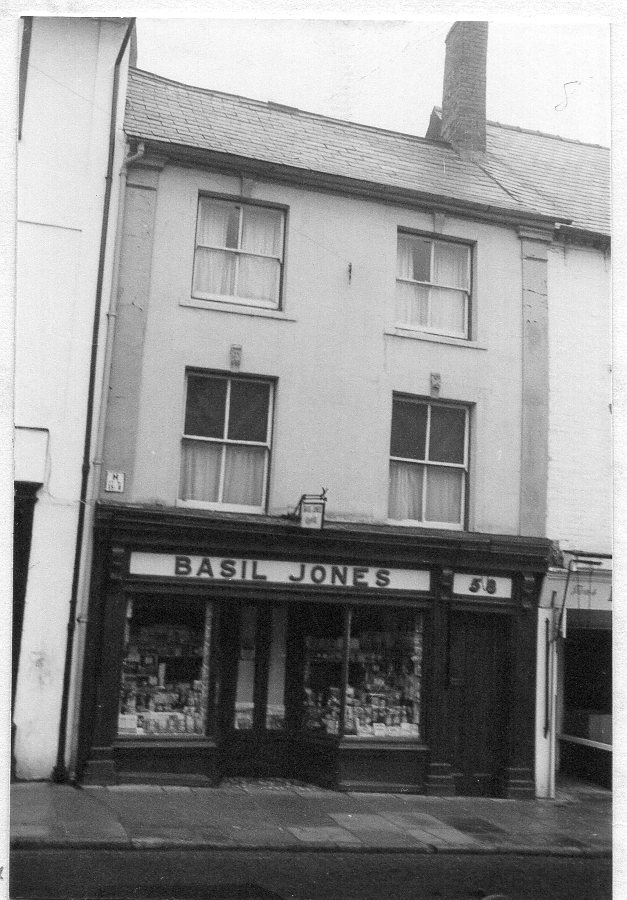 1979/80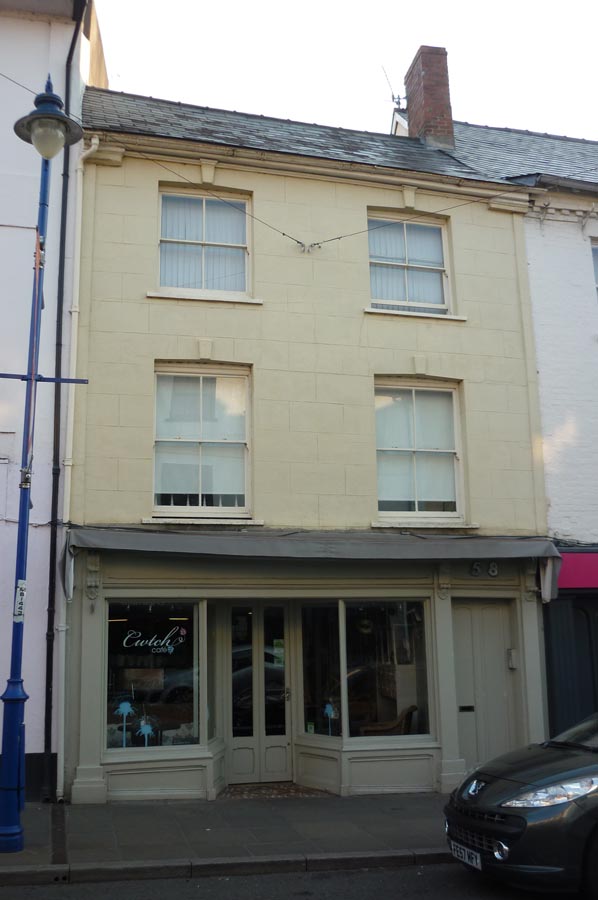 2015
---
About the building
Source : Abergavenny Local History Society Survey 1980:
Late 18th or early 19th century building (Welsh Office)
19th century shop front. Slate roof.   Beam which marked end of shop, when it was a chemist is still visible (this statement at time of original survey).
1907 photograph of shop shows the same frontage as today.  Present fittings are from Chemist's shop circa 1850 (none of this is relevant in 2016)
Cellars, now filled in, are said to have led to a tunnel leading under Cross Street
Recent history
Basil Jones Grocer until it closed in 19….;   In 1979, it was the oldest family grocers in the town. Some of the interior fittings and a lot of the display items from the shop can now be seen in Abergavenny Museum.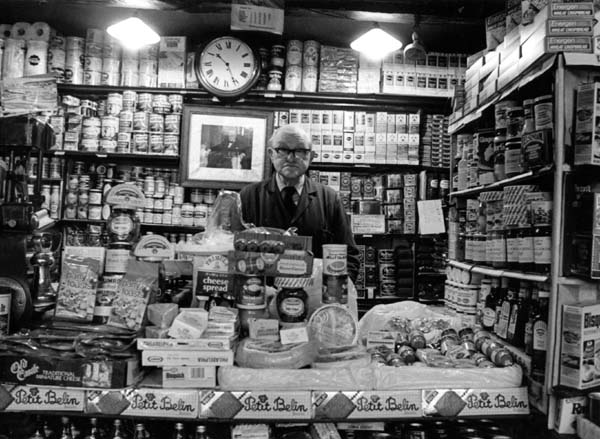 Property then became a cafe (?name) and eventually taken over again and became Cwtch cafe in ??
---
---
Other information
Source : Abergavenny Local History Society Survey 1980
Thomas Humble (owner of this property up to 1860s, was the sole proprietor of the "celebrated Abergavenny sauce".   He moved to 56 Frogmore Street sometime between 1865 and 1871
Source : coflein.gov.uk
"Late C18 or early C19.  Three storeys.   Two windows.  Stucco.  C19 shop front with raised wood lettering.  Doro to no.57 to right.  Slate roof (RAJ, RCAHMW 4 December 2003: based on Cadw listing description)"
If you have any further information about this property please email alhs@live.co.uk