59 & 59A Frogmore Street
Main details
Address:
Present Occupier:
Present Owner:
Ground Floor:
Other Floors:
Date when first used by present occupier:
59 & 59A Frogmore Street
59 : James Dean Estate Agents (from 6/20)
59A: Little Treat
shops & coffee shop
Accommodation
—
Before and After Images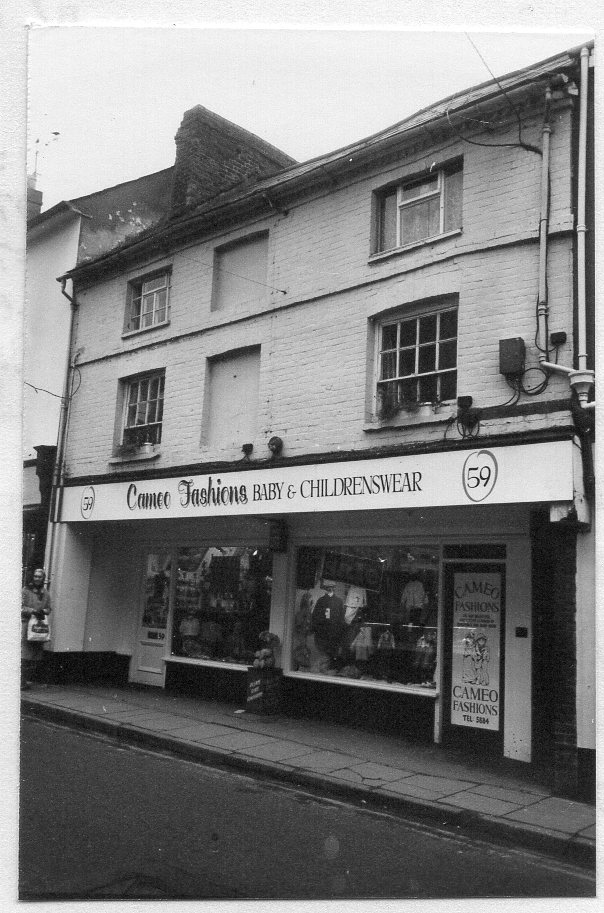 1979/80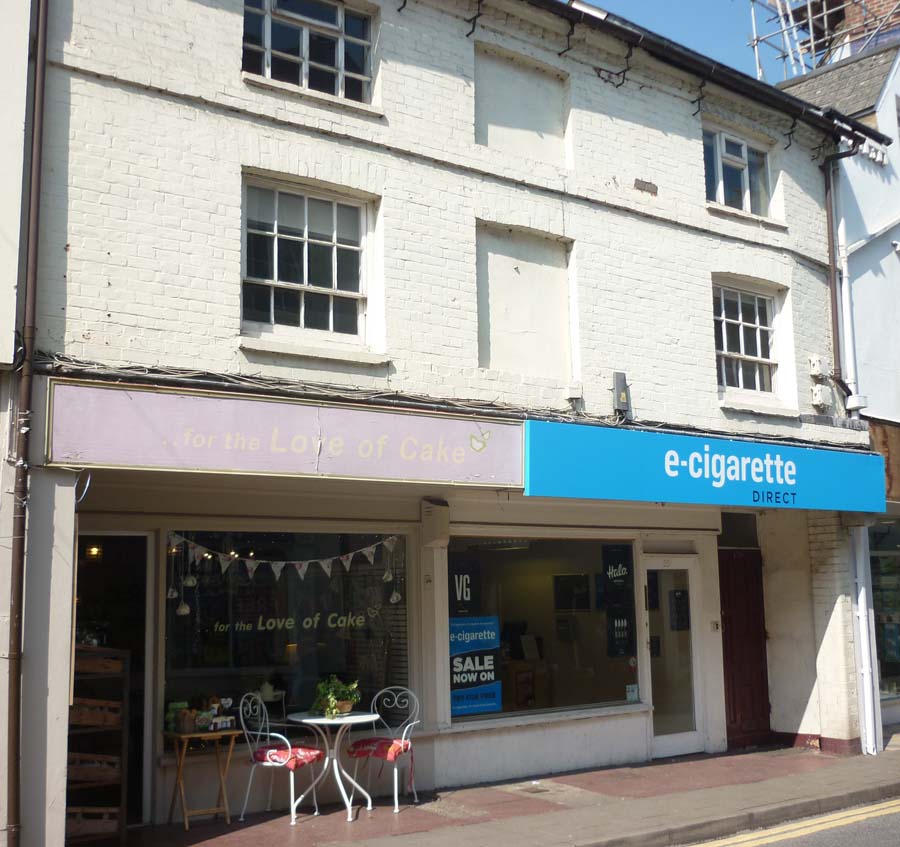 2016
---
About the building
New building around 1953.
Recent history
2020 : 59(b) : James Dean Estate Agents opened 23 June 2020.  Originally a merger of 2 agencies from Brecon & Builth (merged in 2007).   They opened after 3 months of lockdown during the Covid-19 pandemic
2018 : 59B Black Mountain Chocolates : March 2018 – property empty, shop closed
2016: 59A re-opened under name "Little Treats" after refurbishment and 59B re-opened as Black Mountain Chocolates
2015: 59B: Electronic cigarettes, closed Nov 2016
2006: 59A: Clam's home made cakes & cafe
2005: 59A: Clam's home made cakes, "For the Love of Cakes" opening 15.12.05
1989: 59A: Cinderella bridal wear
1988: Four Seasons Florist (in March planning permission given to change to office accommodation)
1983-1984: left hand side (59A) Cameo fashions sold ladies, children's & babywear Oct. 1984: Four Seasons Florists (also at 22 Cross Street).
1975-1983: Peter Haycock (Cameo Fashion), ground floor baby clothes shop, other floors, flats. owner: Mr Duggan.
to 1978: left side 59A : Singer Sewing Machines; right side: Cameo Baby shop
1973, 1972: Rediffusion (Wales) Ltd, TV & Audio
1961-1975: right side: Selroc Elect.
1964: with no 60, Neville Lewis, wools, knitwear, baby linen
1953-1962: left side 59A. Mrs N Lewis, wool shop; right side 59, Alan Long, Electrical.
1957: no 57, advert: Alan Young "Electrical contractors to churches, farms, county councils
---
Previous occupiers
"        "
Susan Garstone (age 76)
---
Other information
If you have any further information about this property please email
alhs@live.co.uk