6 – 8 Nevill Street
Main details
Address:
Present Occupier:
Present Owner:
Ground Floor:
Other Floors:
Date when first used by present occupier:
6-8 Nevill Street
Cooks Galley
—
Cookery & kitchen supplies
Accommodation
—
Before and After Images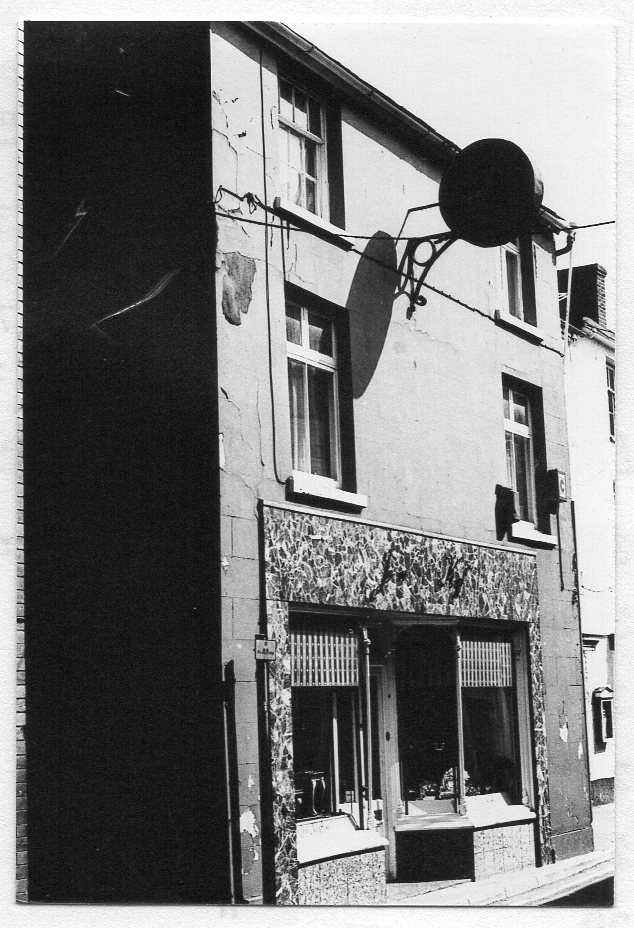 1979/80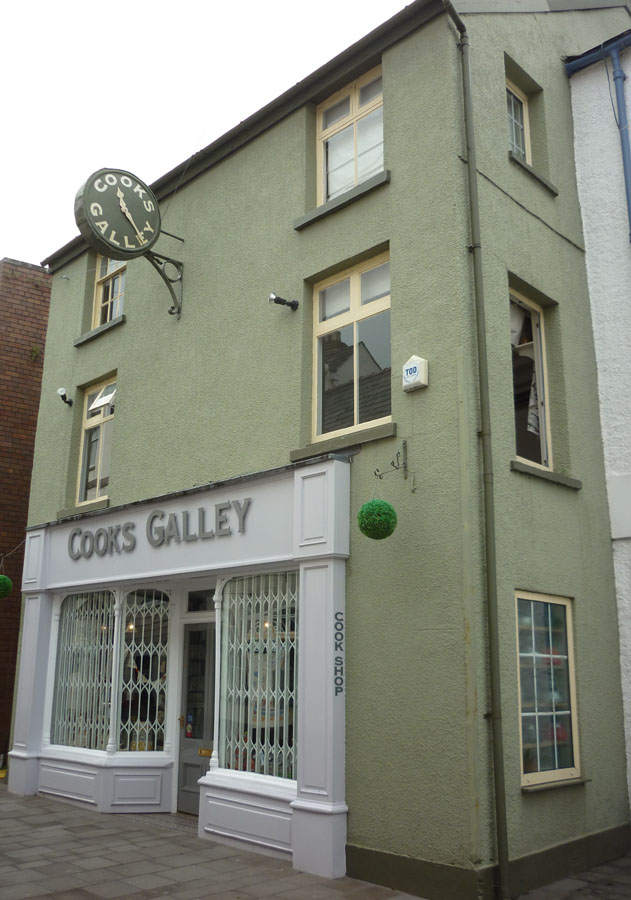 2016
---
About the building
It seems likely that this property was rebuilt after 1815, as there is no possibility that it fronted onto Back Lane. It is supposed that it was rebuilt in 1833 after Miss Jones' death. The 30 hour clock was wound from inside the bedroom, its tick made sleep difficult. The clock has the name ROWE inscribed on it. F R Rowe & Sons were watch, clock makers & jewellers here in 1967 – 1975 (at least). 1978 – 1993: John Kyffin, jeweller

Further pages of information about the history of the buildings can be found * here *.
Recent history
1982, 1991, 1993,: John Kyffin jewellers
1.9.77 owners: G M & J Jones (source: Deeds); occupiers: William Jones & Son Ltd trading as Retails Jewellers.
2.6.1973 Mrs Joan Lilian Wells
14.10.61 F R Rowe & Son Ltd (Including St John's Lane property the whole described as no 6)
31.1.47 F R Rowe (died) Jeweller.
---
Previous occupiers
Eliza & Caroline Pritchard
inherited no 8 from brother Richard
occupied by Hannah Hart
No 8 Miss Jones
No 6 Thomas Squire Rowe
Miss Jones also owned no 10
Watchmaker
No 6 Thomas C Ingram (residence?)
No 8 James & Ann Jones
Clockmaker, Ironmonger & General Dealer
Maltster
No 6 Thomas C Ingram (residence)
Clockmaker, ironmonger & General Dealer
No 6 & 8 sold to Thomas Price
---
Other information
In 1816 a special committee of 5 was set up to settle the supposed encroachment of Thomas Price's New House in Nevill Street. They said it was all right.
In 1875, Thomas Squire Rowe, Watchmaker had moved to No 6 from No 26 .
Further information about the previous occupants and the earlier properties on this site is attached in separate document * click here *.
If you have any further information about this property please email alhs@live.co.uk