6 Cross Street
Main details
Address:
Present Occupier:
Present Owner:
Ground Floor:
Other Floors:
Date when first used by present occupier:
6 Cross Street


Greyhound Rescue Charity Shop

October 2021

Before and After Images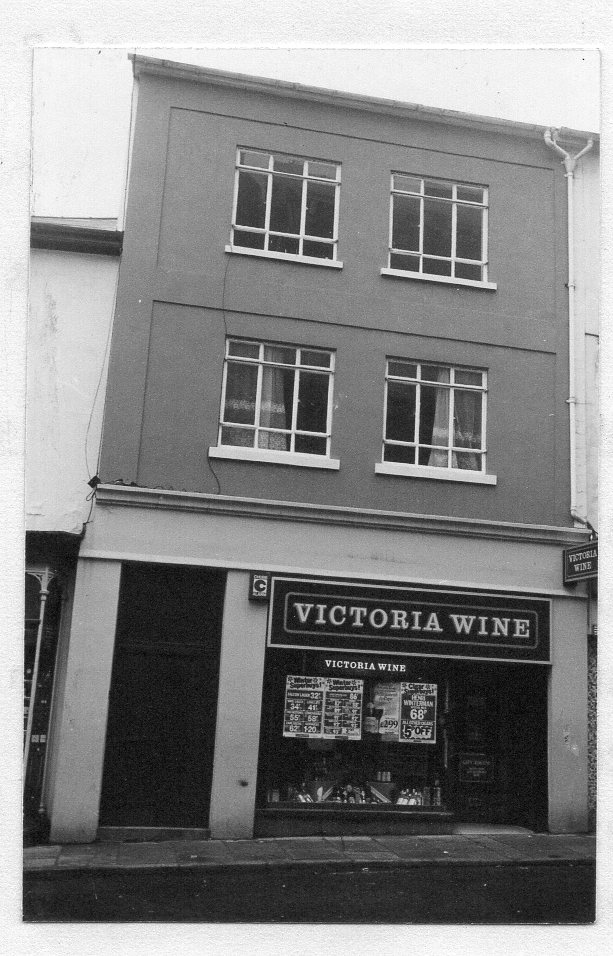 1979/80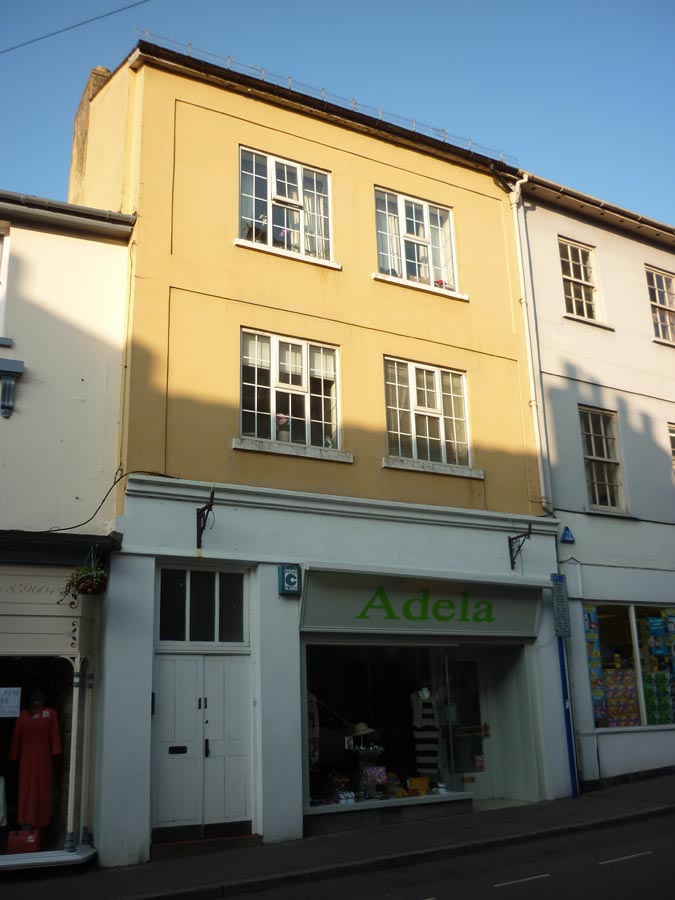 2015
---
About the building
Entry to shop was up some steps This shop was burned down in 1937.  See plan on sheet of no.5
From Deeds in the Gabb Collection D.591.2.107 etc
The property in 1836 was "formerly called the Red Lion".  By 1836 it was divided into three separate premises, as shown in the plan, with a central passage for access to 6a between 6a.m and 11p.m (plan D.591.2.97).   At this date, it was morgaged to Rachel Herbert and bought by Joseph Meredith, who occupied no.5
Alfred Jackson says that there was a very fine carved oak staircase leading both down and up from the ground floor (source : Local History Survey 1980)
The property, with no. 5 was known as the Lion Inn before 1836.
6a would be the rear part of the premises, see plan of nos.5 and 6 (from Deeds in Gabb Collection) below.
Recent history
19 October 2021 : Greyhound rescue charity shop
August 2019 : closed approx 2020 : "Rosie by Rosemary's" : a second shop to Rosemary's at 12 Cross Street
July 2019 : Adela (here from 2014 and also originally at this property and 7 Cross St) has closed altogether
Second "half" of the shop (Adela@7) closing in April 2018 to be combined with this property at no.6
To 2014 : Barnardos Charity Shop
1978 – ?   Victoria Wine Co : Licensed Wine Merchants (source : Local History Survey 1980)
from ? to 1978 : Isobel Maynard : Ladies Fashions (source : Local History Survey 1980).   Advert in Abergavenny Chornicle in 1964 and further adverts over the years until it closed in 1978
Advert in Abergavenny Chronicle in 1952 : Bernard Ascott & Romley Marney, photographers.  Also in Frogmore Street, Market Street and Park Crescent.  Still advertising in 1956 as "Bernard Arskott" photographer.
1937 : Wilson & Sons burned down, rebuilt as Ladies Draper (source : Local History Survey 1980)
A copy of an advert/letterhead from c.1895 shows no.6A occupied by J L Lapworth (Late F Wright) : Wholesale & Retail Tobacco & Cigar Merchant (copy shown on Local History Survey 1980)
---
Previous occupiers
(6A) John Lee Lapworth
(6) Sophia & Isobel Lewis
(6A)Tobacconist
(6) Milliners
Draper, Milliner, Furnishing, Undertaker & Carpet warehouse
Chaplin Horne – General Carriers, LNWR
(6A)Ann Wiliams
(6) Elizabeth Jones
---
Other information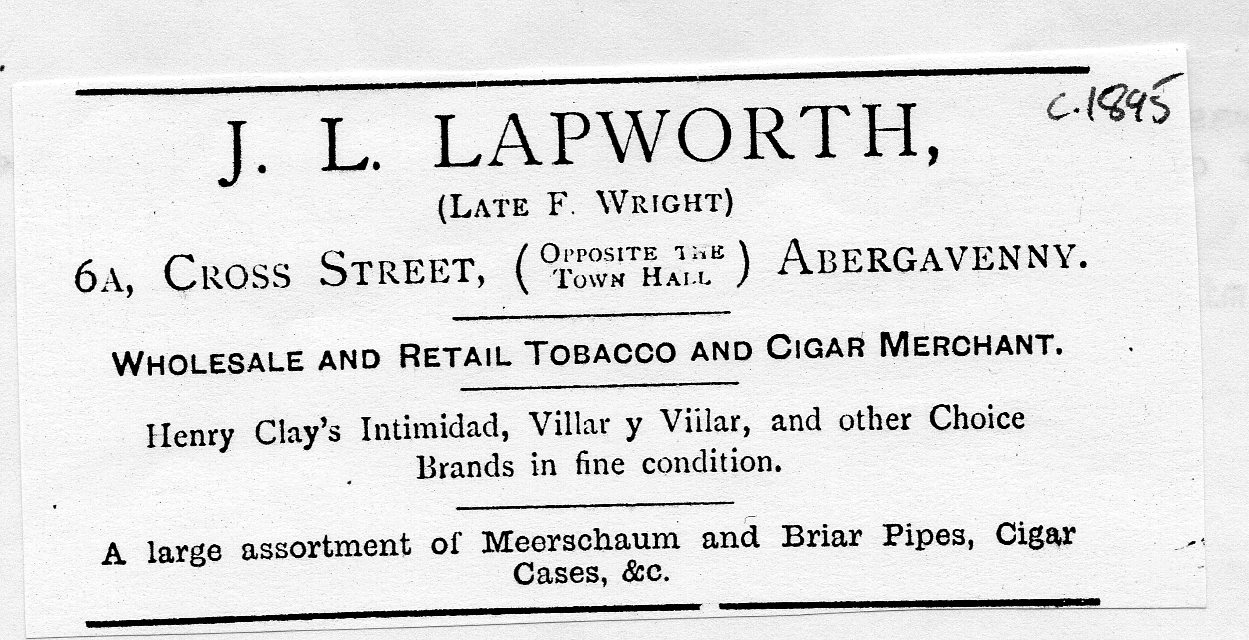 If you have any further information about this property please email alhs@live.co.uk