6 Frogmore Street
Main details
Address:
Present Occupier:
Present Owner:
Ground Floor:
Other Floors:
Date when first used by present occupier:
6 Frogmore Street
Cafe Nero 
coffee shop
Before and After Images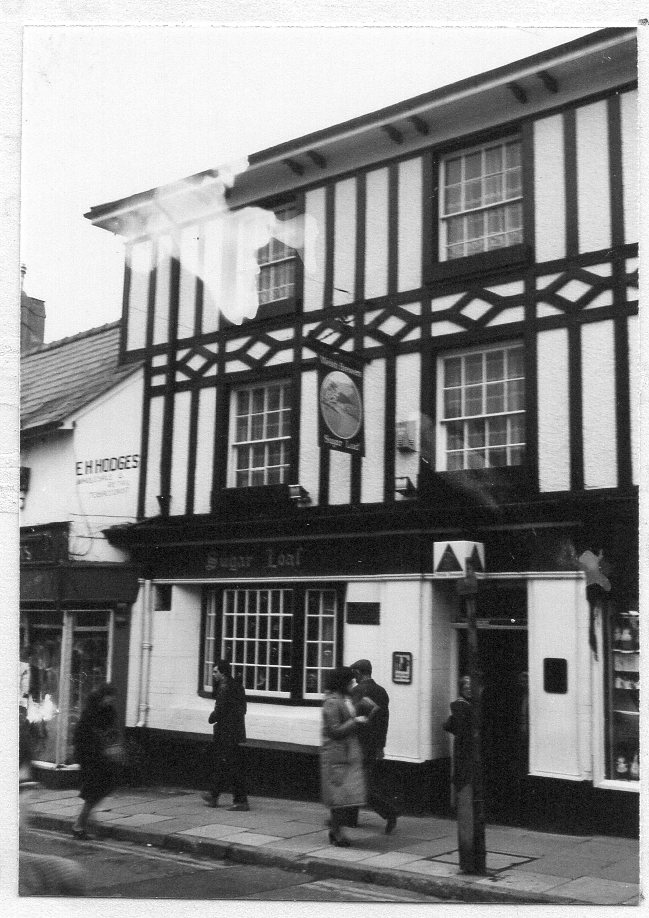 1979/80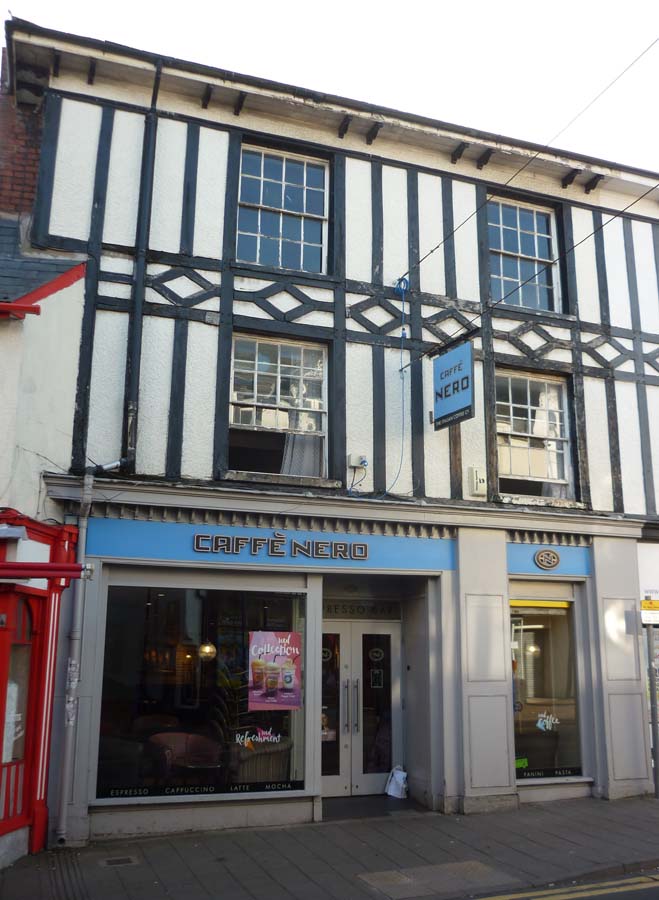 2016
---
About the building
6 & 6A were one building – the Golden Lion. See also 6A
Originally a half-timbered building. The rear with original oak beams, floors, stairways etc was demolished in the 1960s and extensively modernised. This was repeated in the 1970s to include modernisation of the front interior. The present half-timbering is ersatz, but a nicely proportioned building (L Hurley)
There was a large cellar with tunnels? bricked up for safety.
Large cobbled yard at rear where horse sales were held.
Recent history
1979 – 1986: The Sugar Loaf Inn, then closed
Prior to 1979, it was the Golden Lion and gave its name to Lion Street
---
Previous occupiers
Prop: Wilfred Charles Walbyoff & Lena May Walbyoff
John Tucker (run with the farm across the road at no 5)
Prop: William Crump (on the jury of the William Frost Trial)
Thomas Jones of Colebrook
Elizabeth Rumsey & her daughter Katering
---
Other information
In 1873 the land at the back was known as the Old Fish Pond or Piscodlin Field.(Gabb Collection)
1840: The Golden Lion was mentioned in the Cambrian Travel Guide as being one of the four principal inns. Coaches were sent daily to meet the packet boat from Bristol – Newport.
1687: David Lewis (alias Charles Baker) was arrested at Llantarnum and conducted by six armed men to the Golden Lion Hotel where he was examined by John Arnold and later committed to death for conducting Roman Catholic services. See Gunter House, Cross Street.
1685: at a public meeting held here, in the reign of William & Mary, there was an enquiry into the setting up of a public market in the village of Pontypool.
The property was first purchased by John ap William Pang of Pen-y-Clawdd from William Lloyd in the early 17th century.
More information about the Golden Lion appears in Abergavenny Pubs, by Frank Olding, published by Tempus Publishing Ltd, Stroud, 2005.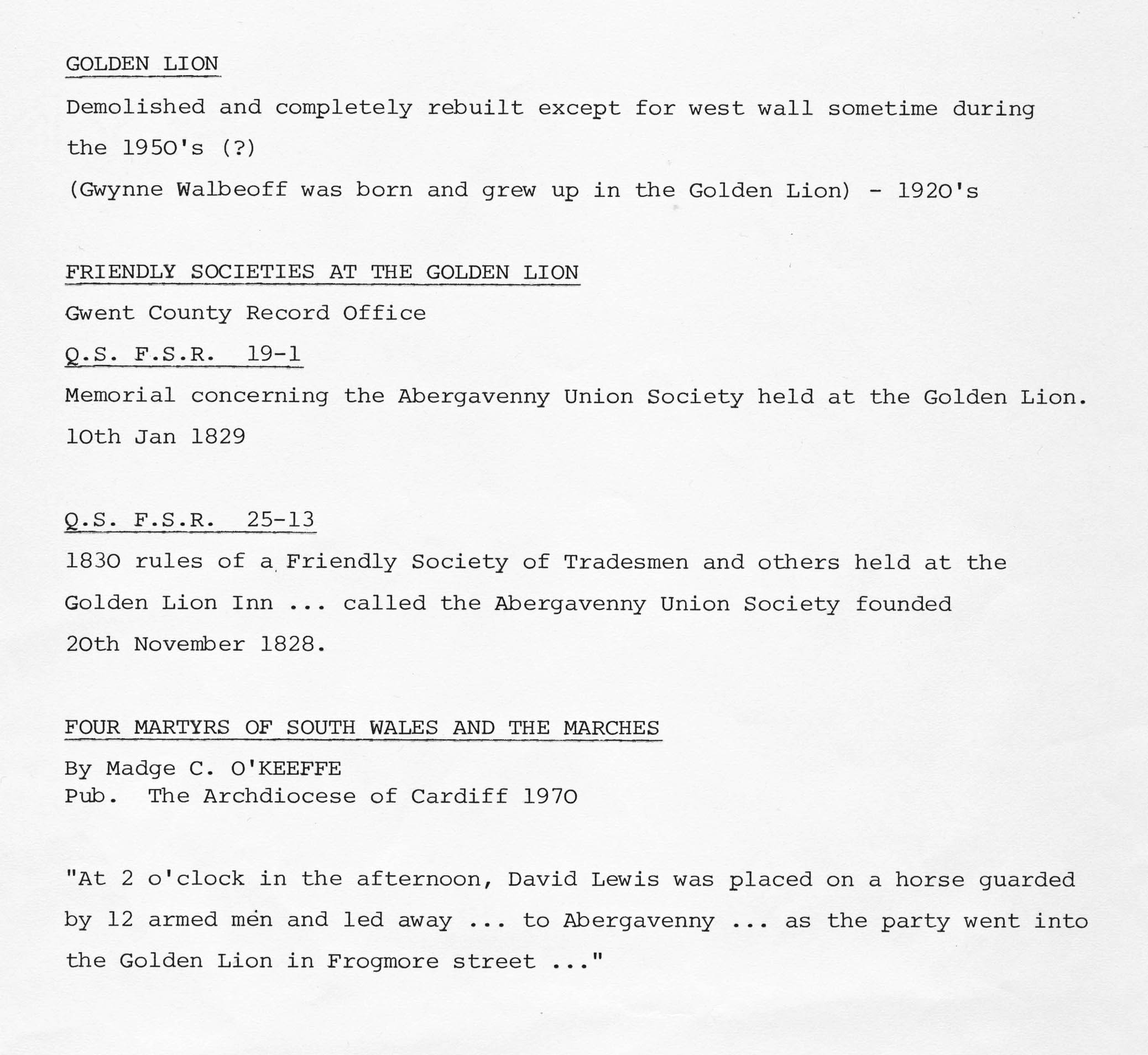 If you have any further information about this property please email alhs@live.co.uk