6 High Street
Main details
Address:
Present Occupier:
Present Owner:
Ground Floor:
Other Floors:
Date when first used by present occupier:
6 High Street
Cancer Charity Shop


25 May 2023
Before and After Images
 1979/80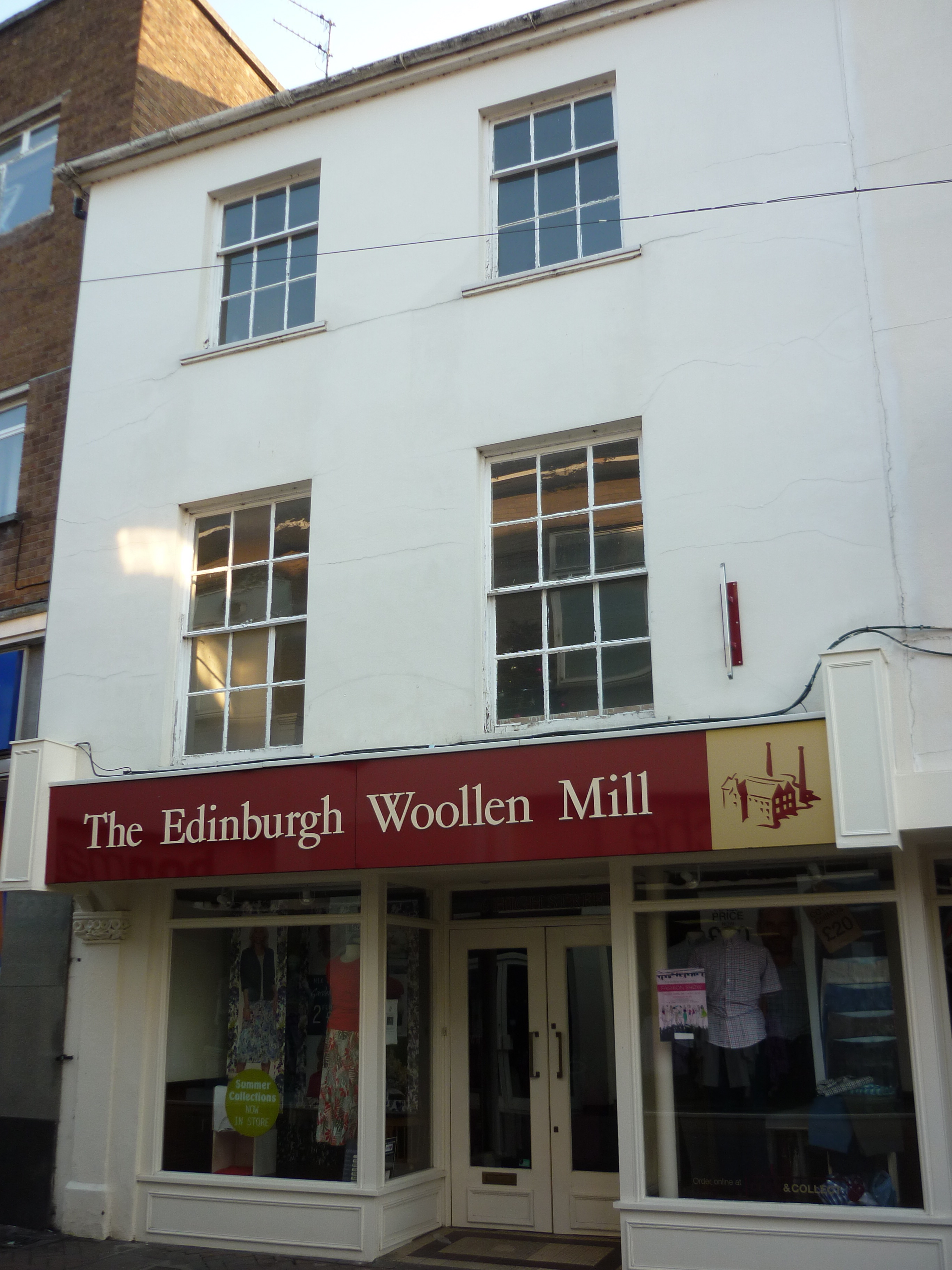 2016
---
About the building
Source : Local History Survey 1980
Backs onto the old Town Wall.
The Hotel had eight bedrooms.
Recent history
25 May 2023 : Cancer Charity Shop (moved from 2 High Street)
From ?? to late 2020 Edinburgh Woollen Mill – chain of shops owned by Dubai-based Philip Day, in administration along with Bon Marche, also Peacocks/Jaeger chain.   (in late 2022 EWM re-opened in Cibi Walk precinct in the space previously used by Superdrug)
At time of last Local History Survey in 1980 :  Occupied by A G Pinch & Sons Ltd, a bakery, rented from 1961.
In 1984: Occupied by 'Jungles' – fancy goods and clothes. Pinches then moved, with their bakery, to 16 Cross Street.
Occupied from 1937 to 1961 by Alec Sayce   (*The Syaces were still the freeholders in 1984 : Abergavenny Pubs Frank Olding)
---
Previous occupiers
Alec Sayce (from 1937-1961)
Kelly/ Abergavenny Pubs  Frank Olding
Prop: F Woodhead (from 1923-1931)
Victoria Temperance Hotel and Dining Rooms
Watchmakers, jewellers, fishing tackle and photographic studio
---
Other information
Edinburgh Woollen Mill founded by Drew Stevenson in 1946 as the Langholm Dyeing and Finishing Company. Following a chequered history,  the company was taken over by a management buy-in in the early 2000s,  and today is wholly owned by the Day family.  (
source : ewm.co.uk)
Source : Local History Survey 1980
F Woodhead rented the building from Sayce's.
Timothy Wallington was also at 12 Frogmore Street 1858 – 1865. Mrs Sarah Wallington 12 Frogmore Street 1865 – 1871.
In 1914: was also occupied by D F Boodle, artificial tooth maker
In 1891: was also occupied by John J Cox, clothier
Joseph Clare & Son moved to no. 6 from no. 21 in 1891.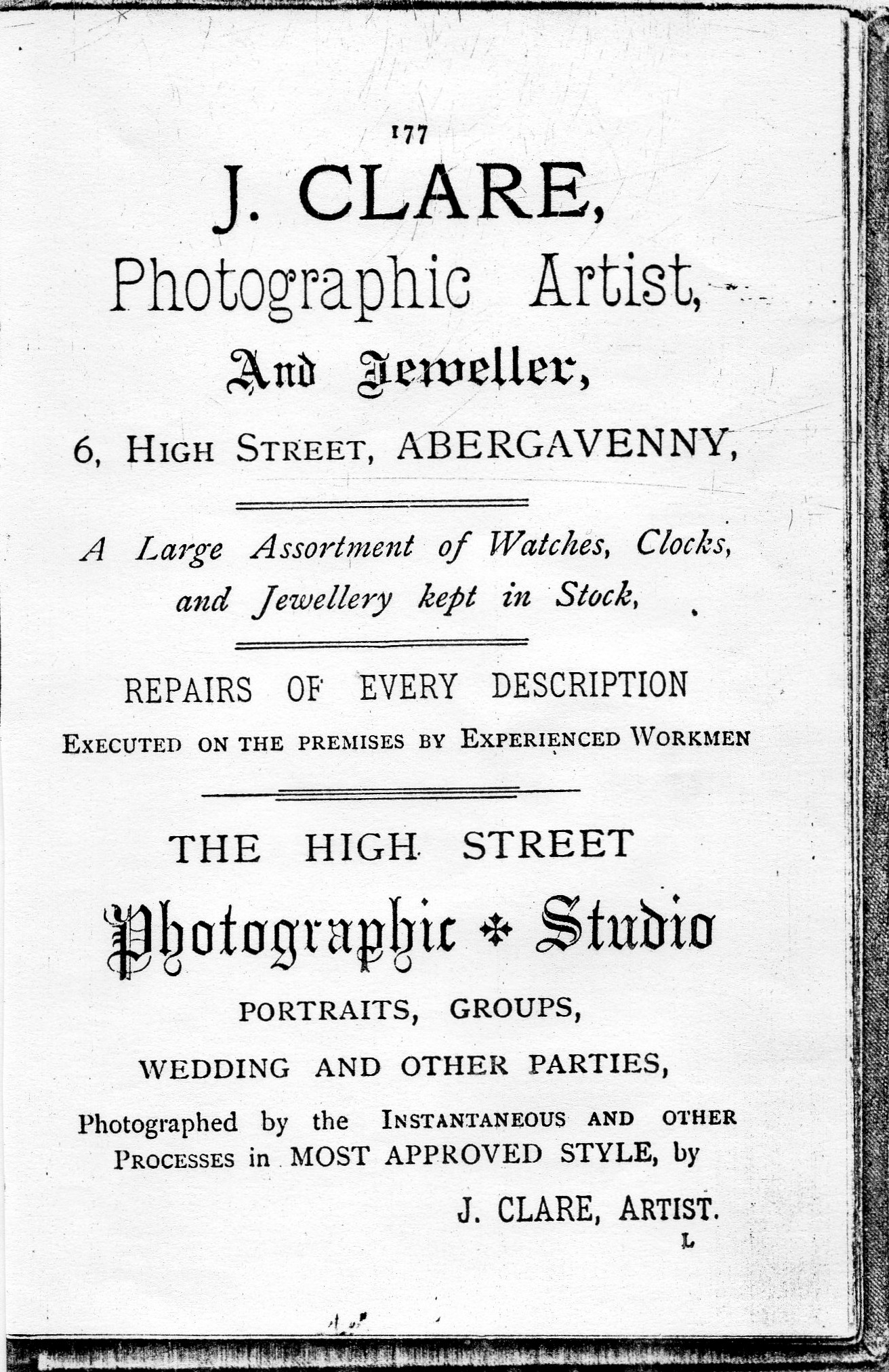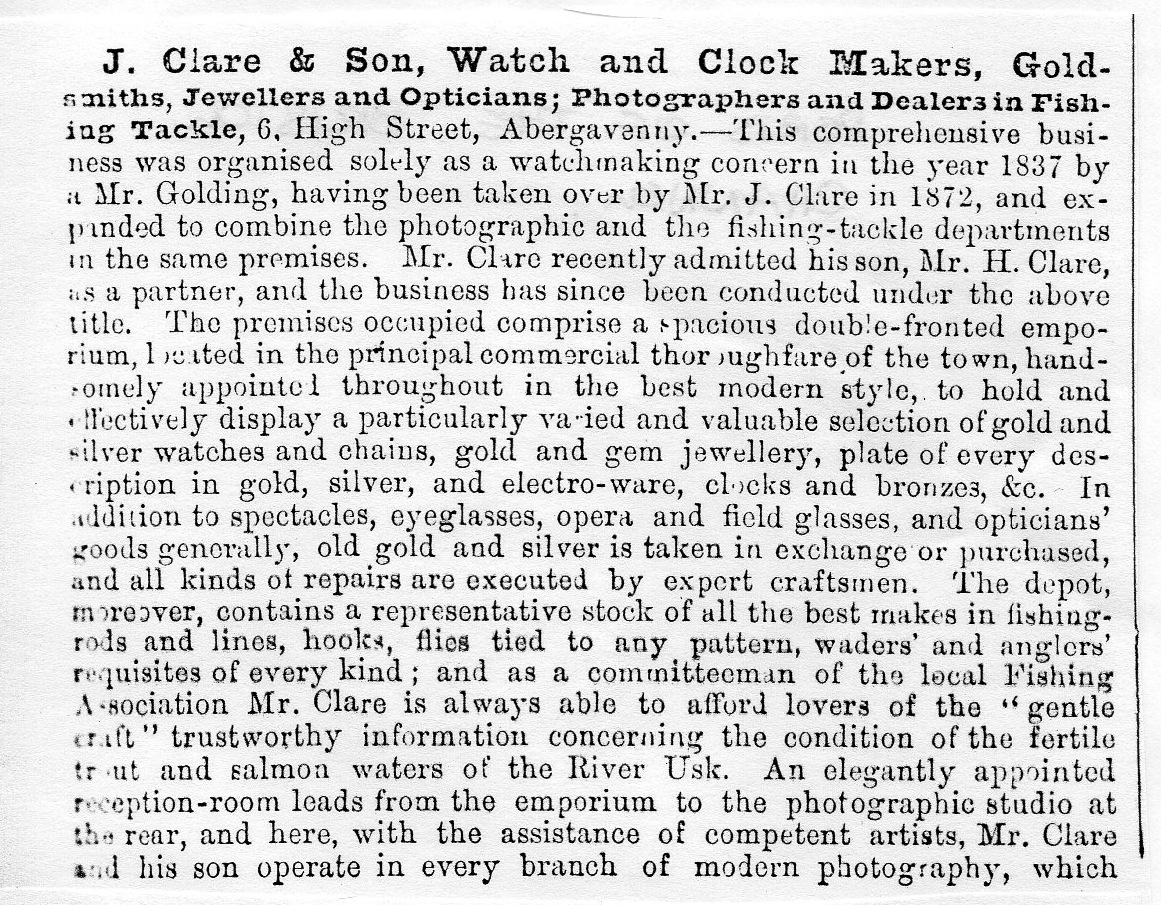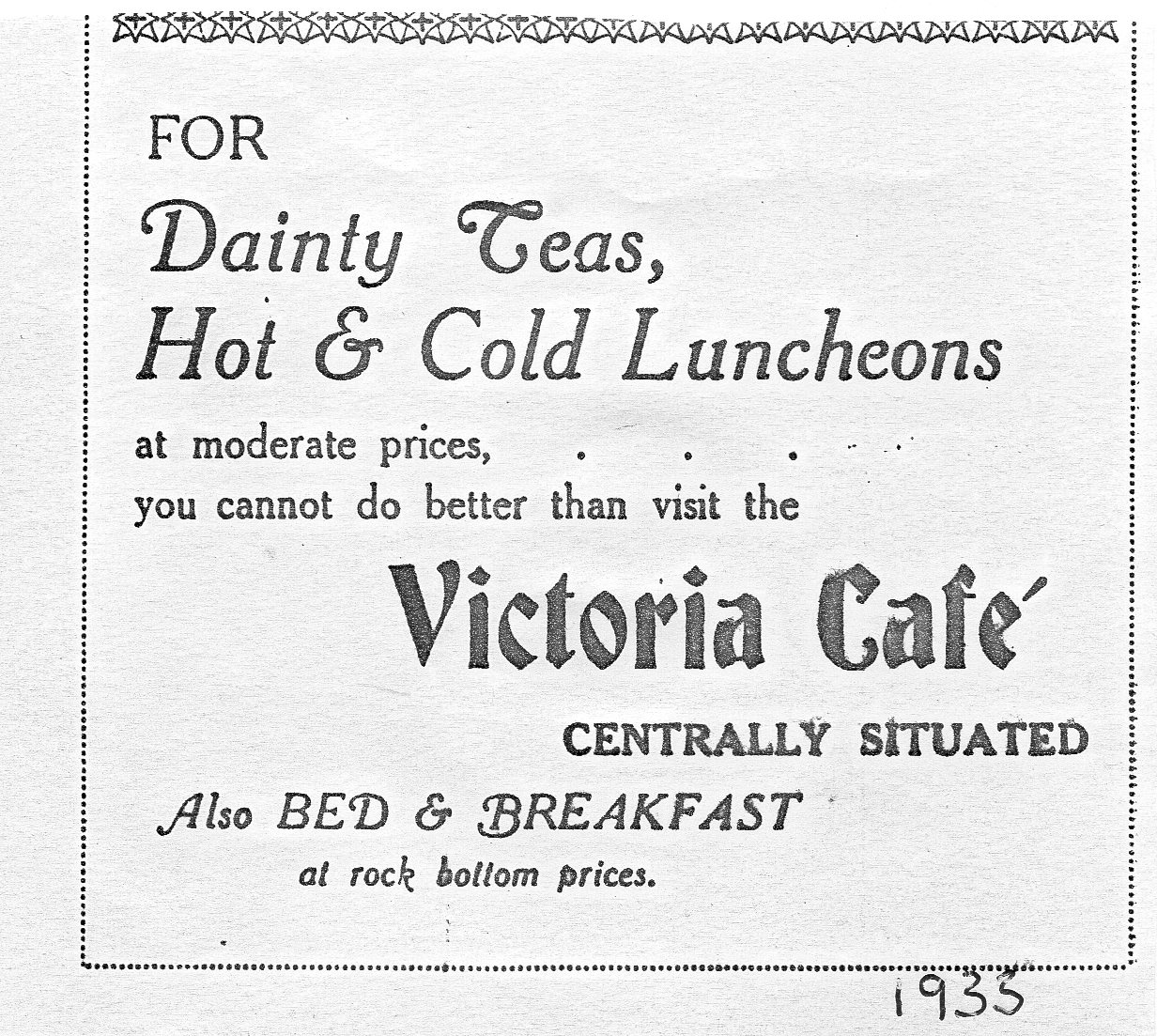 If you have any further information about this property please email alhs@live.co.uk