61 Frogmore Street
Main details
Address:
Present Occupier:
Present Owner:
Ground Floor:
Other Floors:
Date when first used by present occupier:
61 Frogmore Street
Extons
—
shop – ladies & gents fashions
1st floor display of fashion
—
Before and After Images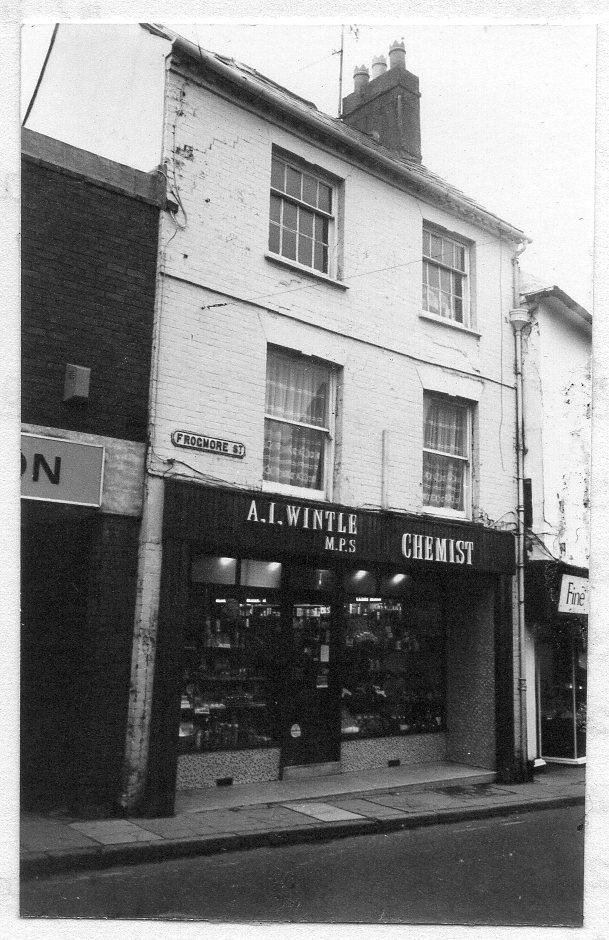 1979/80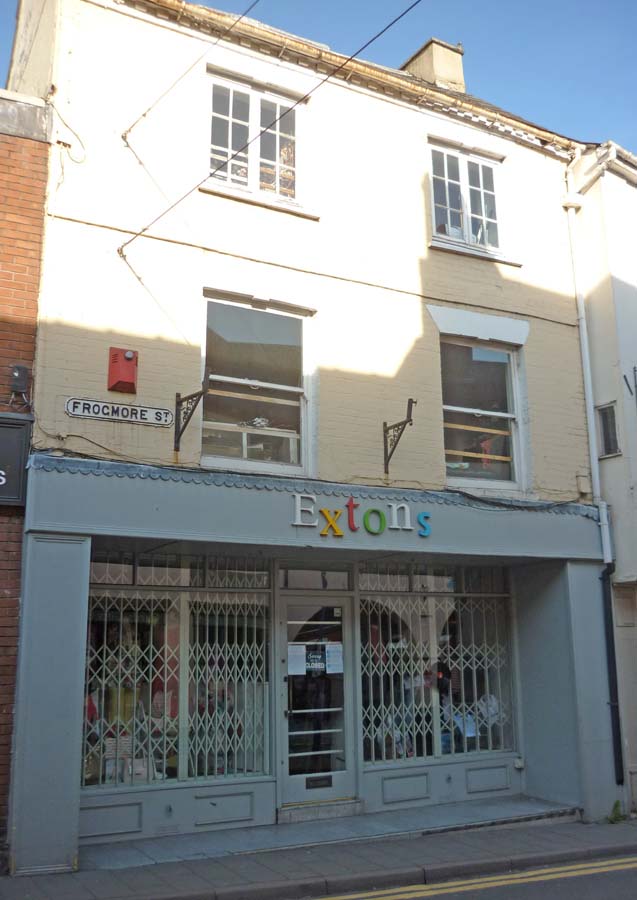 2016
---
About the building
In the original 1979 survey: the rear yard has a series of arches supporting the garden above, giving the effect of a Spanish patio. There was also a very old iron safe in the rear yard.
Recent history
1996: Rees & Moore, pharmacist
1988: No 61: Rees & Moore MR Pharm, dispensing chemist; no 61A: A I Wintle MR Pharm, dispensing chemist
1972: advert "junior lady assistant required" A J Wintle
1969: A J Wintle "wishing you the merriest Christmas"
1967: A J Wintle, chemist advert for "Guerlain"
1964: H G Owen chemist
1952: Owen, chemist
from 1958 – 1980: Miss A I Wintle, Pharmacy.
---
Previous occupiers
Mr H G Owen (also 55 Frogmore Street)
Mr H T T Roberts (also at 55 Frogmore Street)
George William Shackleton
"          "
George William Shackleton (age 34 from Stony Stratford in Bedfordshire)
"          "
Chemist & Druggist
George Ackrill (he lived at the Old Bank, 10 High Street)
"          "/agent for Star Life & Webster Manchester Fire Insurance
---
Other information
If you have any further information about this property please email
alhs@live.co.uk