65 Frogmore Street
Main details
Address:
Present Occupier:
Present Owner:
Ground Floor:
Other Floors:
Date when first used by present occupier:
65 Frogmore Street
"Card Factory"
—
Greeting card shop
—
–
Before and After Images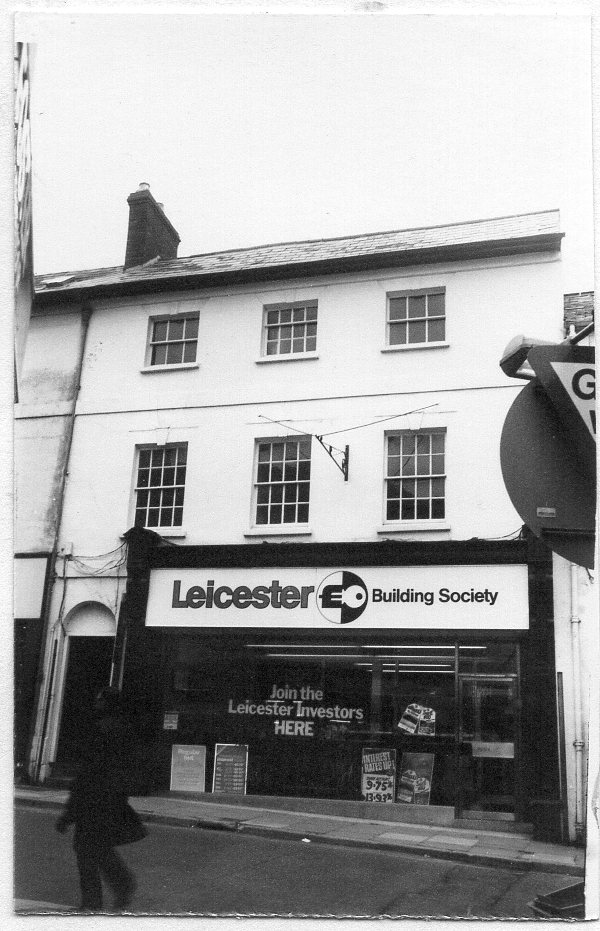 1979/80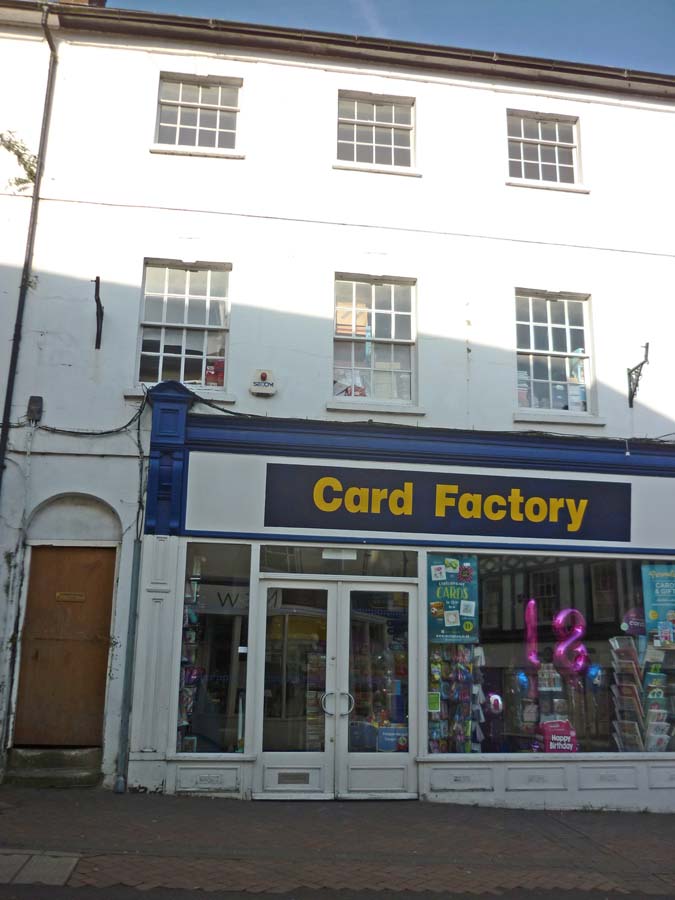 2016
---
About the building
The orderly arrangement of windows and the flat brick arches with keystones look as if it was built around 1810. The land probably formed part of St Michael's Church no 66 Frogmore Street. (Source: L Hurley)
The shop fascia is of black granite, probably form India or Morocco (J Perkins)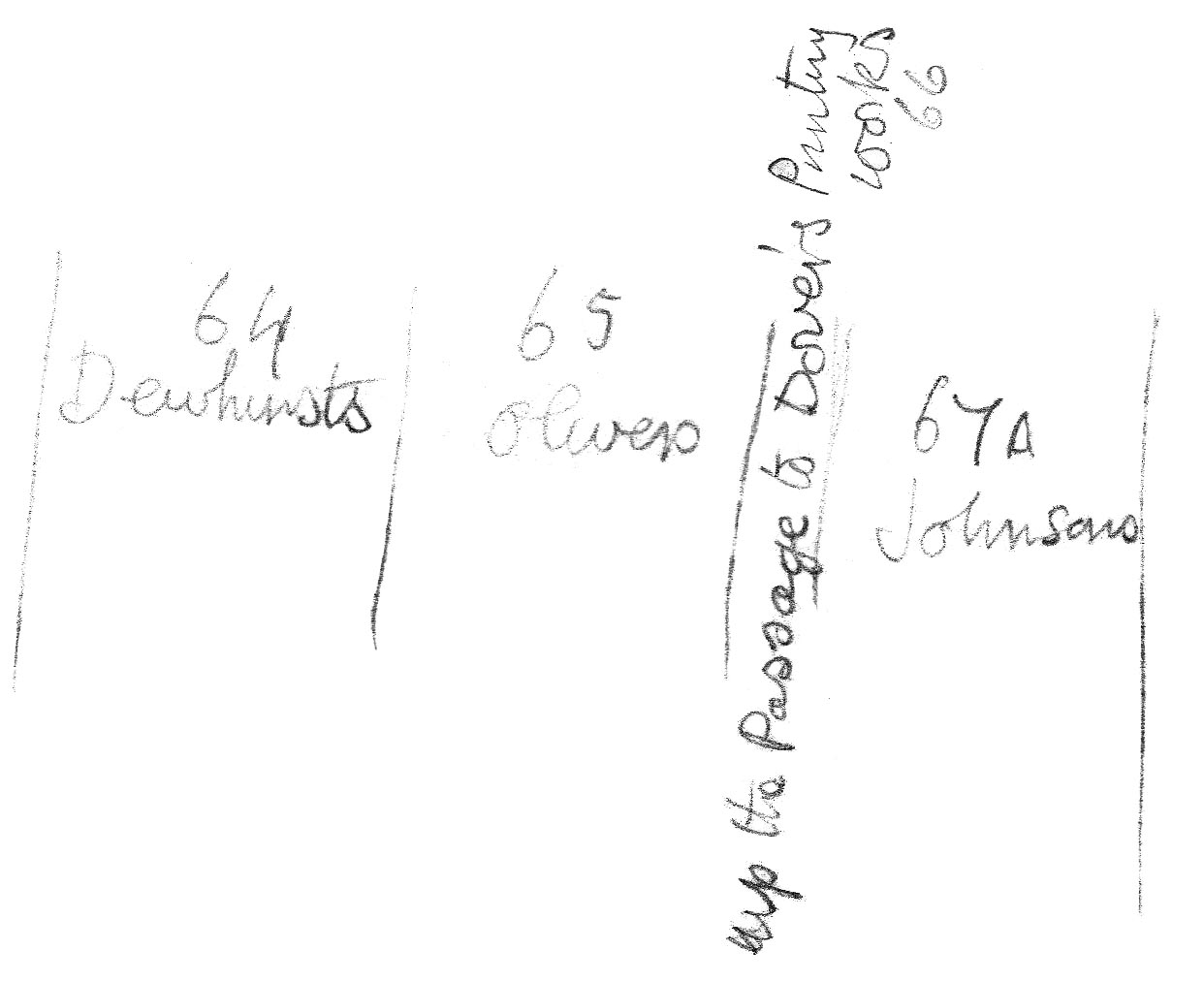 1979/80
Recent history
2005: Alliance Leicester "Commercial Bank" Advert "relocating to 13 High Street 29.9.2005.
1989: Alliance & Leicester Building Society
1978: Leicester Building Society
1973- 1980 Leicester Building Society
1952: George Oliver (Footwear Ltd), shoe sales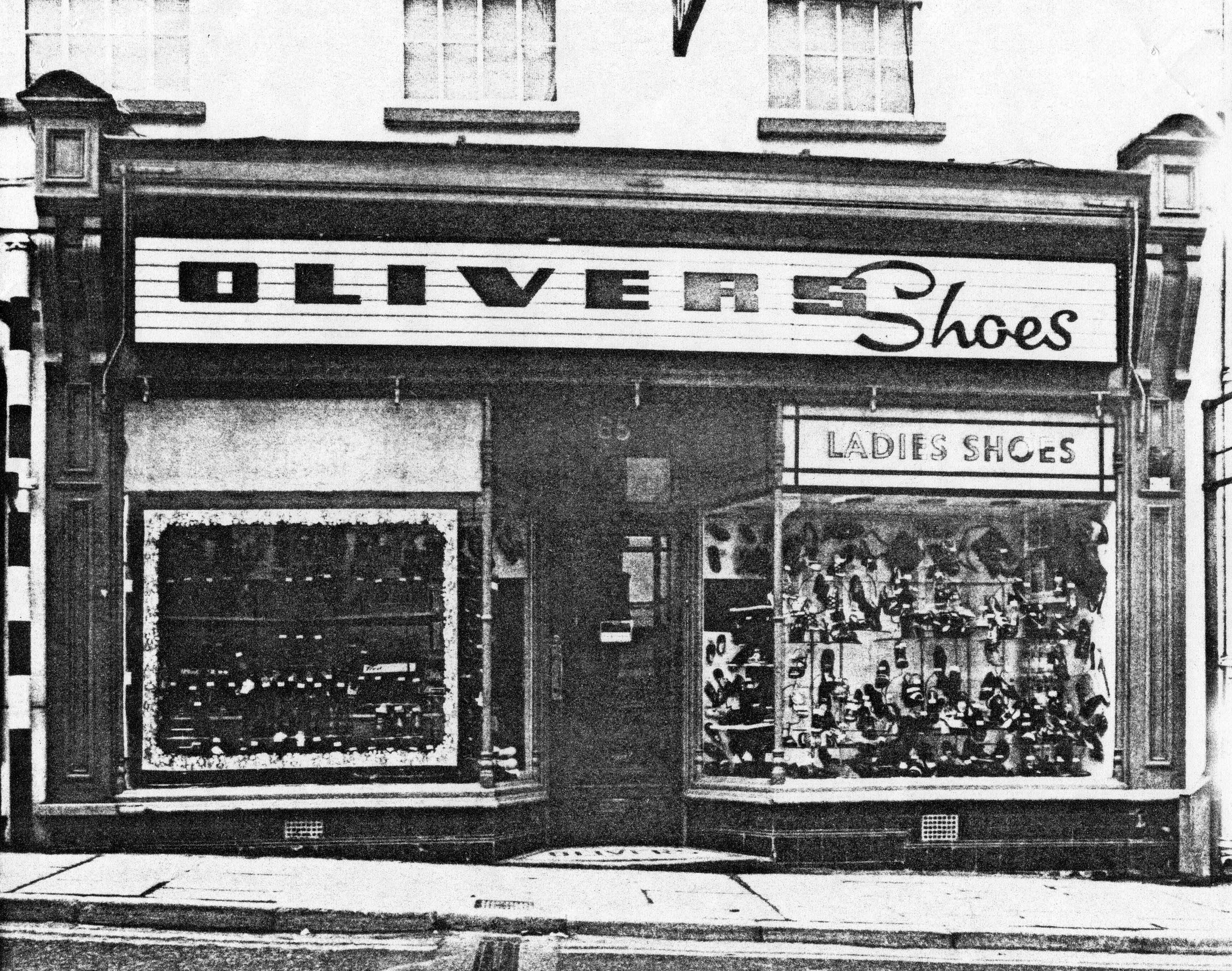 ---
Previous occupiers
George Oliver Footwear Ltd
Fancy Dealer & ironmonger
Trustee of will of Isaac Isaacs
"        "
(also John Workman
"        " 9 from 49 Cross Street 1858)
Cabinet maker & upholsterer employing 1 man
---
Other information
I Isaacs  purchased from Rev J Sweeney  (see 1884 in list of occupants)
Rev G D Davies
Rev J Richards
J A Herbert & W Herbert
Purchase price in 1902 = £1350.
If you have any further information about this property please email alhs@live.co.uk