7 High Street
Main details
Address:
Present Occupier:
Present Owner:
Ground Floor:
Other Floors:
Date when first used by present occupier:
7 High Street
B & M
variety retailer
Before and After Images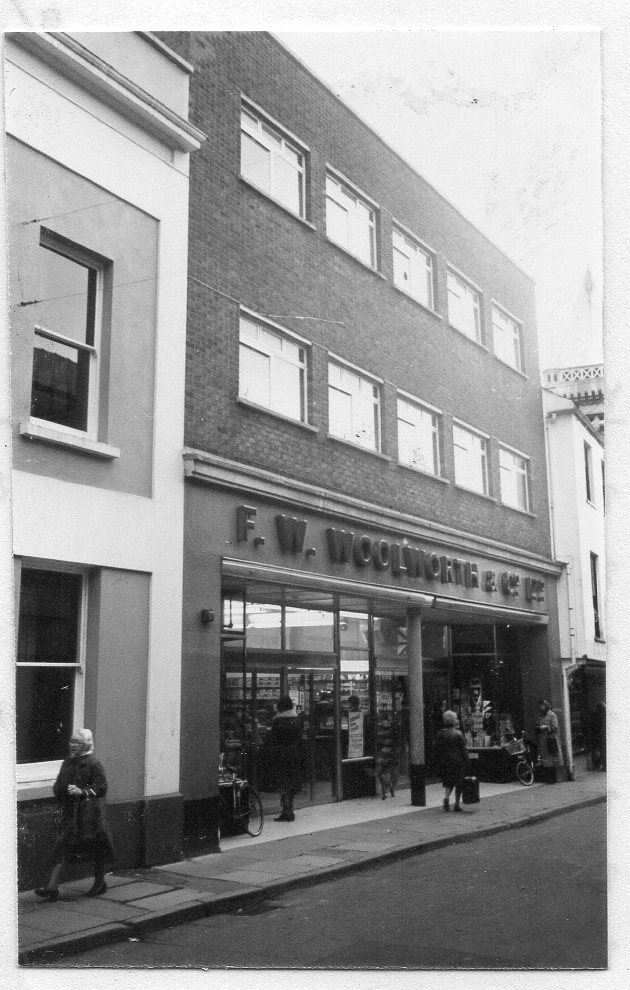 1979/80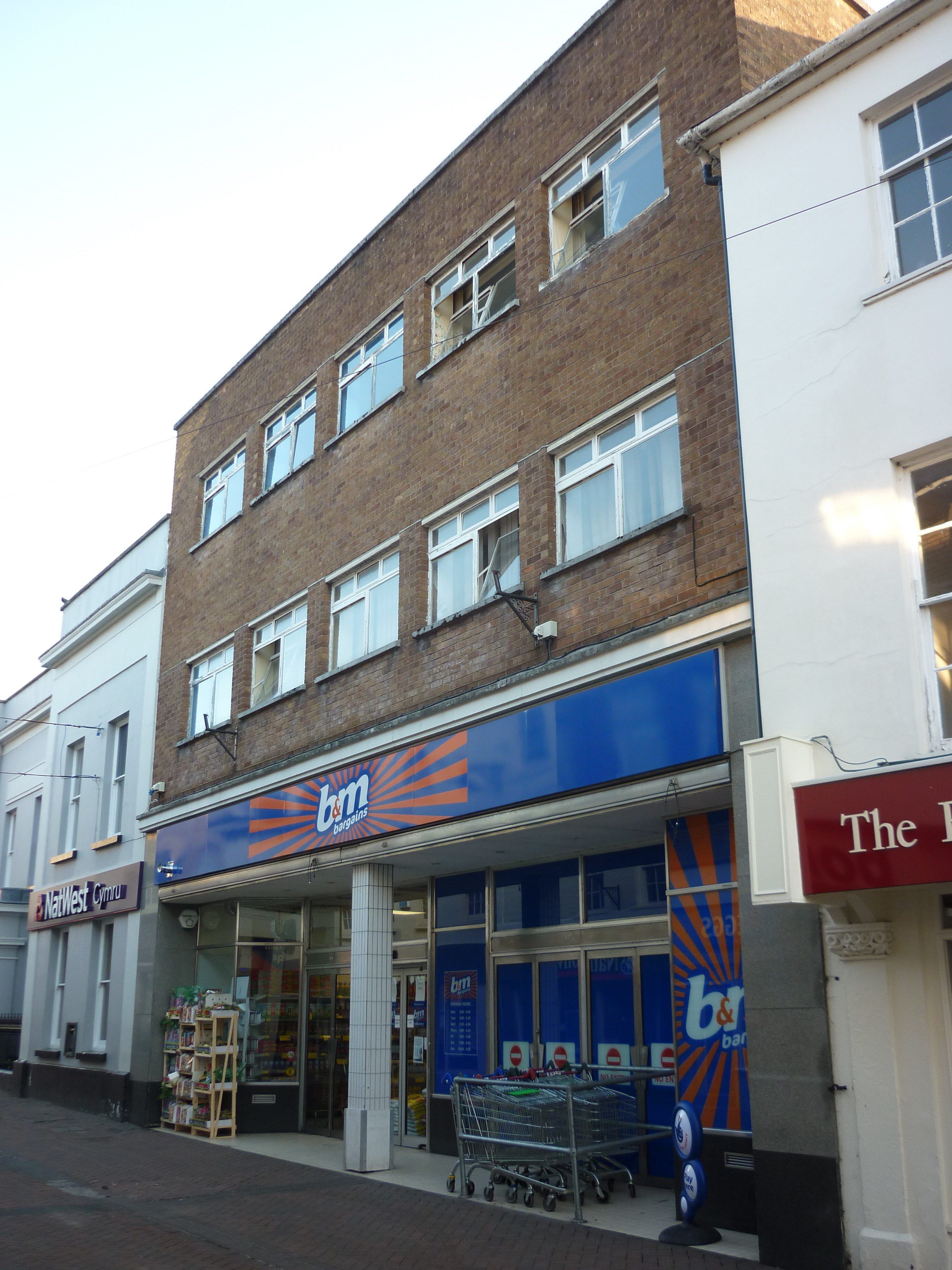 2015
---
About the building
Source : Local History Survey 1980
Modern, c. 1930
The graveyard of St John's Church crossed the site of no. 7 in the direction of the Town Wall. There was also a Norman ditch now beneath the building.
During the first development of Woolworths, a stone coffin was discovered. It is now in the garden of 'The Nutshell', Brecon Road. During the second development, the archway of the gateway into the cemetery was exposed. It was outside the old Town Wall and at right angles to it: this showed the cemetery was entered from the area of 'Traitor's Gate'. Source: Mr Horsington
There is Indian black granite at the base of the columns. Source: J Perkins
Recent history
Occupied once again by F W Woolworth & Co. from 1969 along with number 8.
From 1961 – Aldertons Model Bakeries Ltd.
Occupied by F W Woolworth & Co. from 1937.
---
Previous occupiers
F W Woolworth & Co. (with no. 8)
Bazaar ("nothing over 6d")
Tailor, outfitter, hatter, hosier and shoe shop
Linen draper, hatter, tailor
Silk mercer (employing 2 assistants living in, and 4 servants)
---
Other information
Source : Local History Survey 1980
William Henry Butt moved to 57 Cross Street when Woolworths came.
Mrs Ann Jones, Milliner, was probably upstairs. At 53 Cross Street in 1858.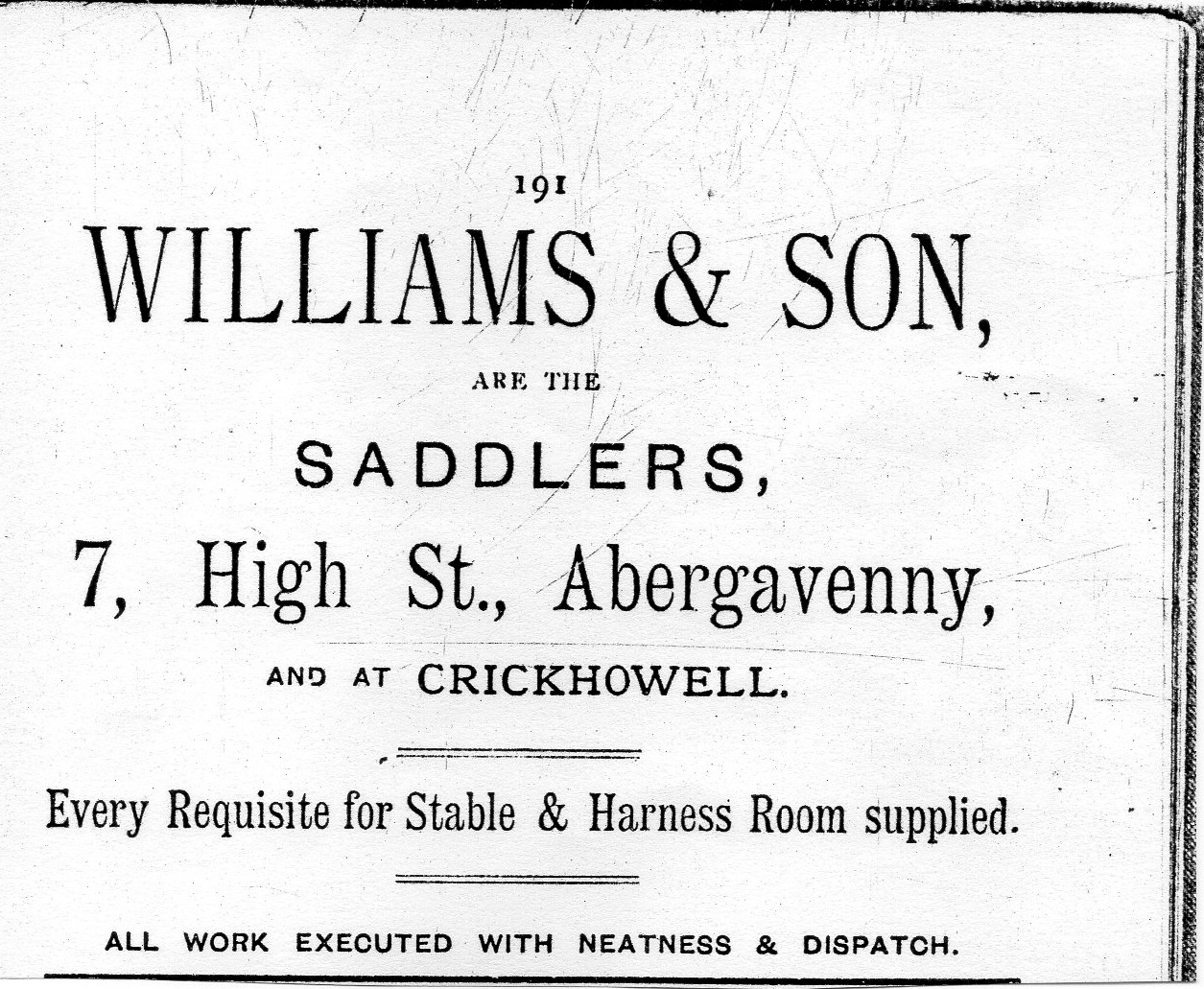 If you have any further information about this property please email alhs@live.co.uk