6 Monk Street Laburnum Cottage
Main details
Address:
Present Occupier:
Present Owner:
Ground Floor:
Other Floors:
Date when first used by present occupier:
6 Monk Street, Laburnum Cottage
—
—
—
Residence
—
Before and After Images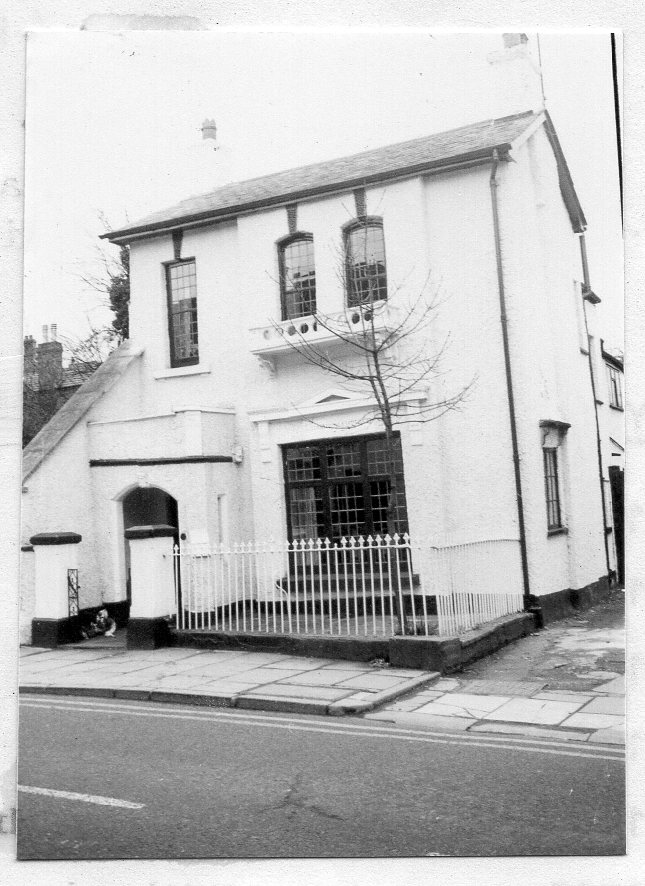 1979/80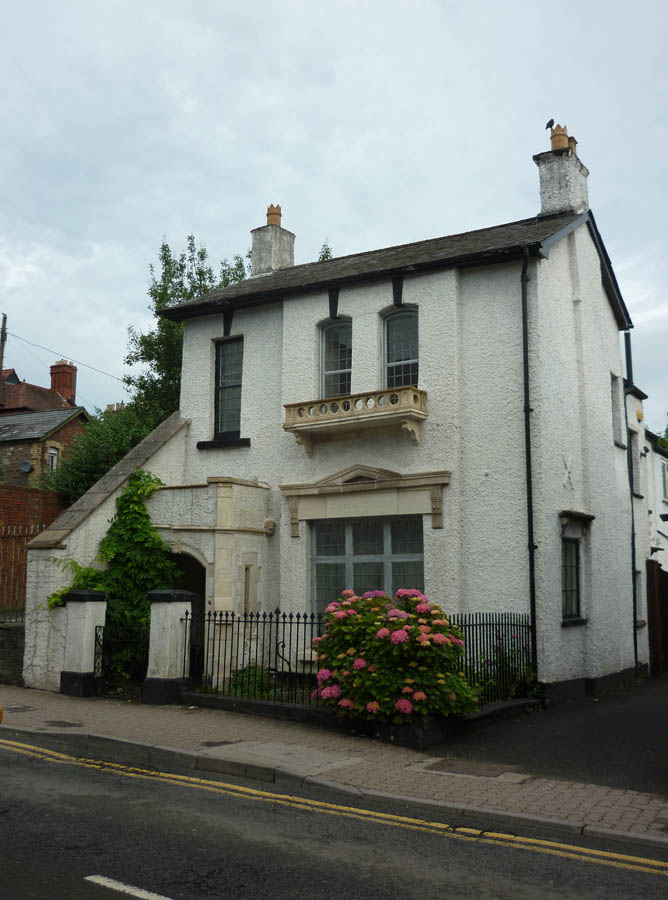 2016
---
About the building
The house is built partly on the lane that ran at the back of Cross Street and carried on past the Tithe Barn (Beili Lane).
A doorway from the next house (now blocked up) once led to it when it was a small restaurant.
The left hand wall is the line of the Town Wall; a section of the Town Wall, present when an archaeological survey was done in 1972, is no longer visible.
The house appears to have been built in at least three phases. A very thick walled rear building was added to later by a central building with an alley between it and the town wall, judging by the roof beams.The front section with high ceilings and an ornate balcony is most recent.Now the old town wall forms one side wall of the house running from front to back and the full length of the garden into the brewery yard. The front section is red brick under render with sandstone corners and around the windows.
The Cibi brook is said to have run along what is now the driveway but was culveted and some of the flow diverted by the Council after flooding in the 1970s.
The front part of the house is said to have been used as a toll house in the 19th century.The parking to the rear had a building referred to in the old deeds as the stables.
Thanks to the owner for additional information and corrections.
Recent history
Text to come here.
---
Previous occupiers
NOTE: some of this information may apply to no 8. It is unclear if the houses have been renumbered.
Mrs Curtis until late 1940s
Confectioner & haulage business in the lean to shop adjacent
Uriah Curtis/Mrs Katherine Johns
Grainer, signwriter, house decorator
---
Other information
1973-1975: Mr Barnfield owned the building, it was derelict for many years.
1906: Henry Gwyther also was at no 5 Monk Street.
If you have any further information about this property please email alhs@live.co.uk