9 Frogmore Street
Main details
Address:
Present Occupier:
Present Owner:
Ground Floor:
Other Floors:
Date when first used by present occupier:
9 Frogmore Street
Demolished in 1963
now part of Cibi Walk development
Before and After Images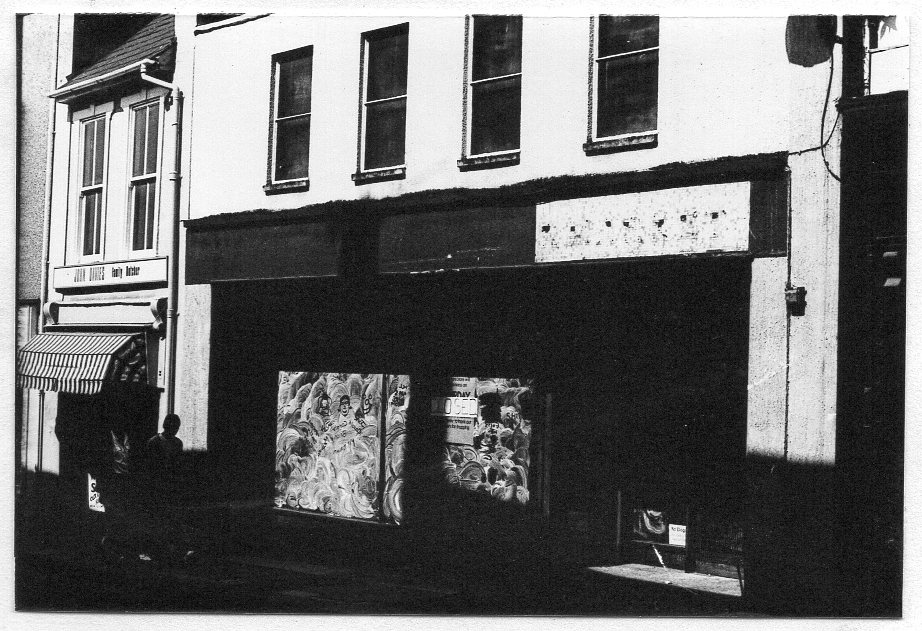 1979/80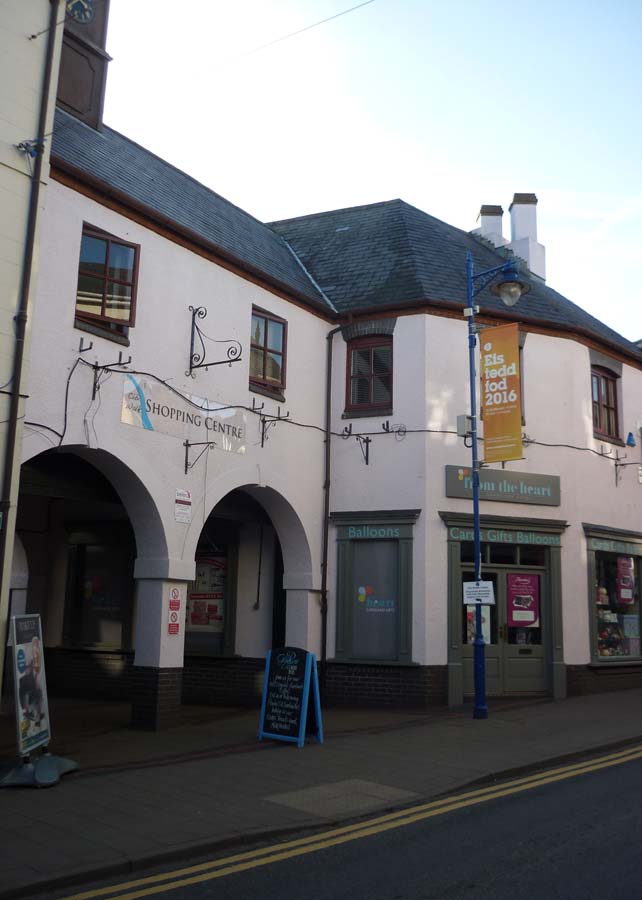 Formerly Nos 9A and 9
 2016
---
About the building
Text to come
Text to come
Recent history
Martins Jewellers was for many years on the corner of the new development, now at 16 Cibi Walk, it has been replaced (March 2016) by "From the Heart" cards & gifts.
1986: Davies Family Butchers listed as 9A
March 1983: Fine Fare Supermarket
1978,1982: Fine Fare supermarket
17.4.1970: grand re-opening of Fine Fare supermarket
1969: advertisement "required lady for greengrocers department" Fine Fare
pre 1963: Bonds of Cardiff Butchers
1959: advertisement lists H Shackleton & Co chemist/beauty products at this number
in the early 1950s, the shop was taken over by the Abergavenny Farmers' Association for the sale of its products.
---
Previous occupiers
Habit maker (A4612-0-museum)
---
Other information
Possibly in the 19th century, the original building was in fact two, with Shackleton, the chemist in one part 1887/88.
1937: Bonds of Cardiff (manager Mr P F C Hunt). The manager was trained by Harris of Wiltshire.
The rear buildings were improved in 1946 and a meat factory built there for the manufacture of sausages and meat pies. A bakery was buitl for the pies and a large fridge containing brine for the curing of bacon. The pigs were slaughtered in Abergavenny abattoir. The shop was then double-fronted.
If you have any further information about this property please email alhs@live.co.uk