9 Nevill Street
Main details
Address:
Present Occupier:
Present Owner:
Ground Floor:
Other Floors:
Date when first used by present occupier:
9 Nevill Street
Pink Angels Office Services and also Black Mountain Therapy clinical reflexology
—
Offices
—
Before and After Images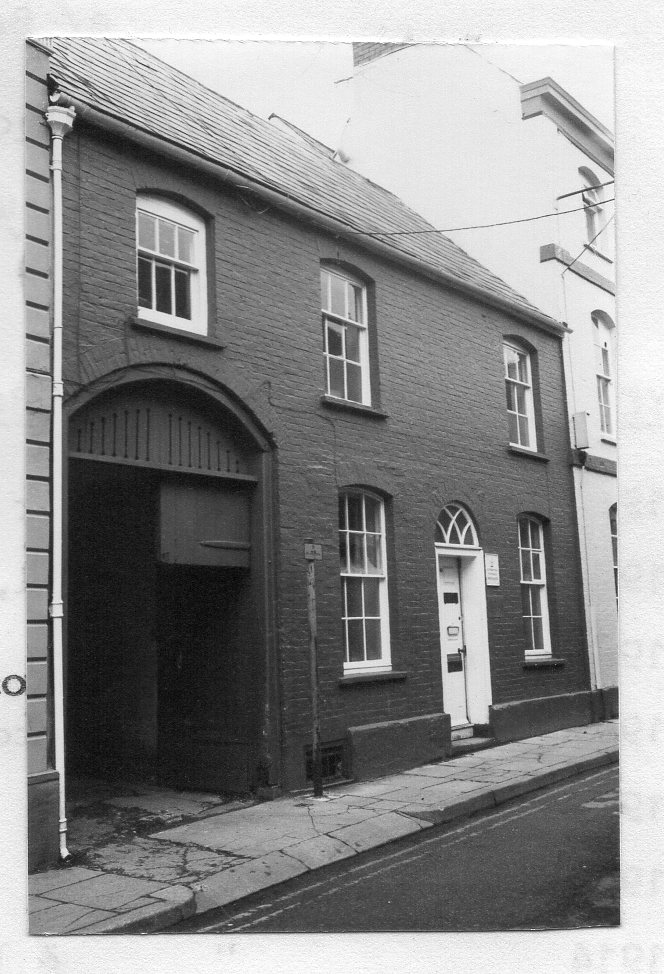 1979/80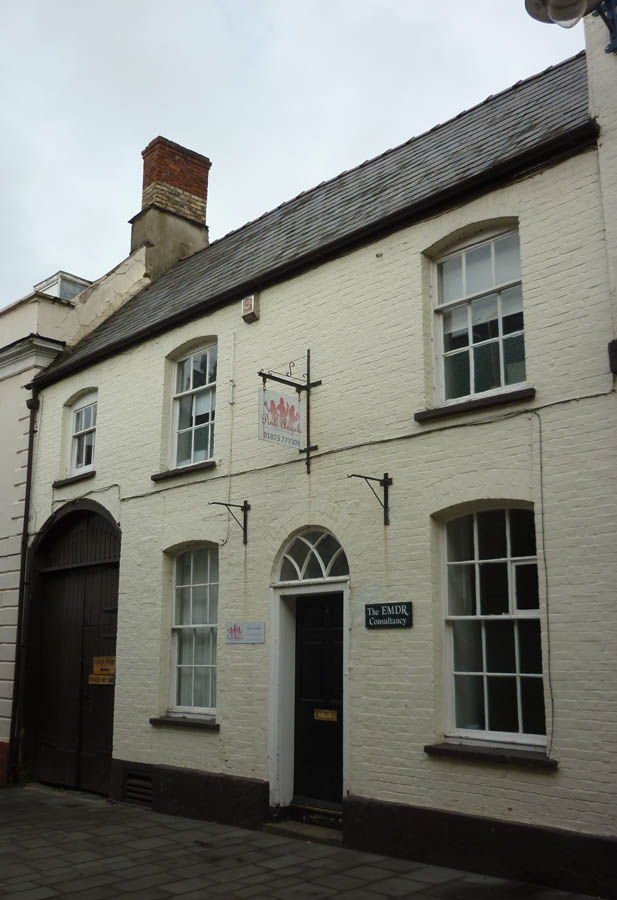 2016
---
About the building
This was probably the coachman's or butler's house for No 7. See the description of the premises under No 5,7,9.
Iron Gate to the walled garden. There is a terrace at the bottom of the garden, with an archway underneath it to"7 Coners Lane". The garden overlooks what was once Lewis' Iron Foundry, also to Dover's the printers, and Price's Yard which was once tennis courts. This was the land on which the former Catholic Church, then Dover's the Printers, stood.
Recent history
1957 to 1964: Leicester Temperance Building Society (White Williams – Agents)
1979: King, Mason & Morley & Proud, Accountants, Liverpool & Victoria Insurance. Owned by Major Gerald Aubrey Hill of the Knoll.
1988 – 2006: Standby Secretarial Services, typing agency.  From ??  Now known as Pink Angels Office Services (pinkangelsofficeseices.co.uk)  Also on same site Black Mountain Therapy, clinical reflexology
---
Previous occupiers
24.3.1952
1947 W J Jack (residence)
Sold with No 7 to James Noel Duggan and Gerald Aubrey Hill
Owner Arthur Murgatroyd Cunliffe
referred to as "formerly the Surgery" in the deeds
Lower floor: Thomas McGrath
Upper Floor: Misses Saville & Malcolm
Tailor
Residence & Boarding School
The Misses Mary, Helen & Decima Pritchard
Boarding Establishment for Young Ladies
The Misses Mary Ellen & Ann Pritchard
---
Other information
For details of deeds for 5, 7 and 9 Nevill Street click 
* here *
The Misses Mary, Helen & Decima Pritchard who ran a Ladies School in 1862-1871 had moved to 17 Nevill Street by 1875.
The garden at the back of No 5,7, & 9 Nevill Street and the yard were occupied as follows (source Deeds):
1810: formerly in the occupation of Mr John Andrews (ironmonger who occupied 17 Frogmore Street, in will of James Price) Maltster, deceased & ……Grafton , Catholic Priest and his undertenants.
1834: The Catholic Chapel is maked here in the 1834 Wood's Map.
1884: At the back, William Davies, butcher (and a passage to this property),the lower floor by Thomas McGrath, tailor, the upper floor occupied by the Misses Saville and Malcolm with no 7.
1889: easement for no 11 to drain their WC and sink into land through the archway and the cellar of no 9 to the main sewer.
1930: mentions a garden and shed at the rear of St Michael's Hall.
1931: John Harrison Hall, butcher
1931: George William Dover bought the garden, ground and premises, known as the Priest's Garden, with buildings and shed at the rear of St Michael's Hall and right of way through the archway and along the lane or path from Frogmore Street to Baker Street.
If you have any further information about this property please email alhs@live.co.uk