Bethany Chapel Market Street
Main details
Address:
Present Occupier:
Present Owner:
Ground Floor:
Other Floors:
Date when first used by present occupier:
Bethany Chapel 
Mrs Pauline Griffiths
Art gallery, retail and cafe basement
Exhibition and performance space above.
Before and After Images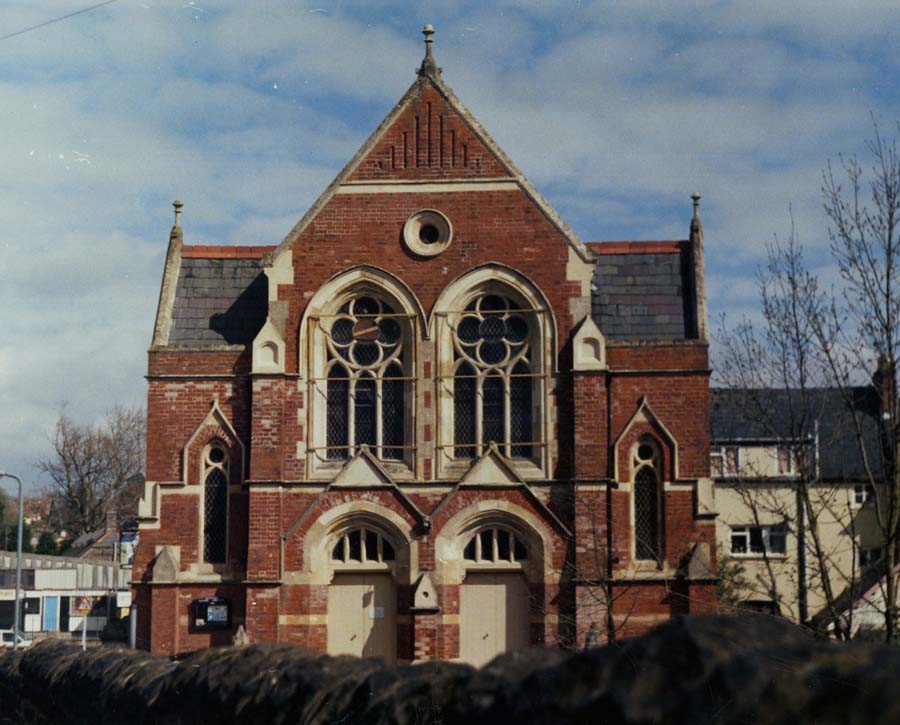 1979/80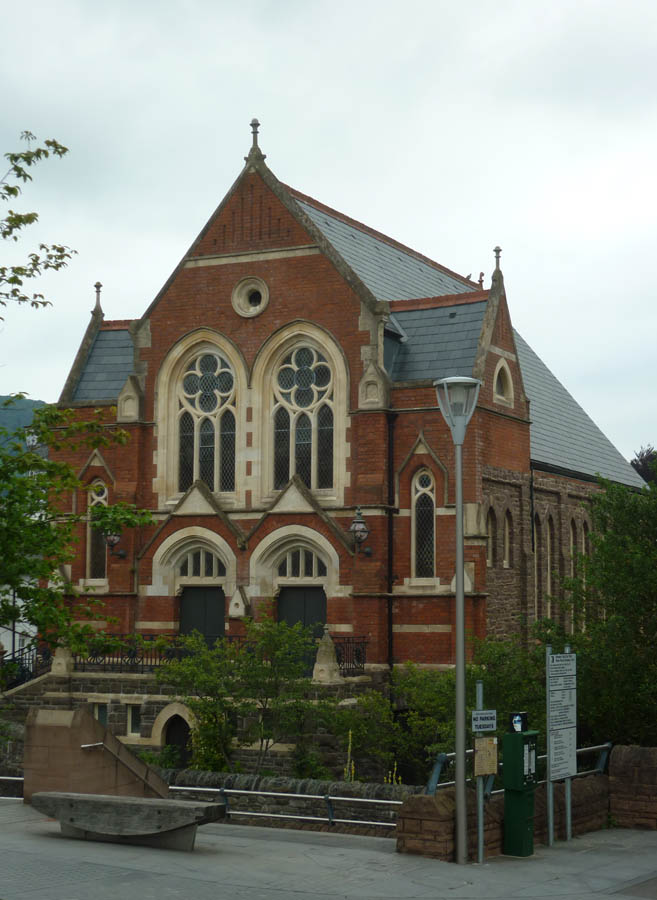 2016
---
About the building
The Bethany Baptist Church was originally known as Lion Street Chapel. A certificate (D3156/65, Gwent Archives) was completed by the Minister of the Bethany Baptist Church starting that the church was used as a place of worship before 30 June 1852 and will continue to be so used. Another certificate (D3156/66) issued by the Superintendent Registrar of Abergavenny District states that Bethany Church has been registered for the solemnization of marriages 1858. A new chapel was constructed in 1882 on the present site.
The chapel of 1882 was designed by E A Johnson of Abergavenny and built by local contractor J G Thomas at a cost of £1,240. It is listed Grade 11 and the listing gives details of the interior before it was recently refurbished.The exterior remains unchanged. Built of  red brisk with Bath stone dressings and a red sandstone basement and a Welsh slate roof. Details can be found on the listing description. The chapel is raised to street level and has steps to an entrance terrace.
Work was completed to renovate the building in early 2015.There is a restaurant and art shop at ground floor (basement) level and an exhibition and performance space on the first floor. Repairs included replacing the roof, cleaning the brickwork and replacing the bath stone mouldings, lifts were installed internally and externally without damage to he fabric.
Recent history
The chapel ceased to be a place of worship in 1990. Following this it was used as a Museum of Childhood, and as a community recycling project "Homemakers" before being used as a site office while the Brewery Yard was refurbished.
In early 2015, it became the art gallery, cafe, retail space on the ground floor (basement) and an exhibition and performance space above on the upper floor.
---
---
Other information
If you have any further information about this property please email
alhs@live.co.uk