Market Street Brewery
Main details
Address:
Present Occupier:
Present Owner:
Ground Floor:
Other Floors:
Date when first used by present occupier:
Market Street Brewery
market/cafe/public conveniences/car park
Before and After Images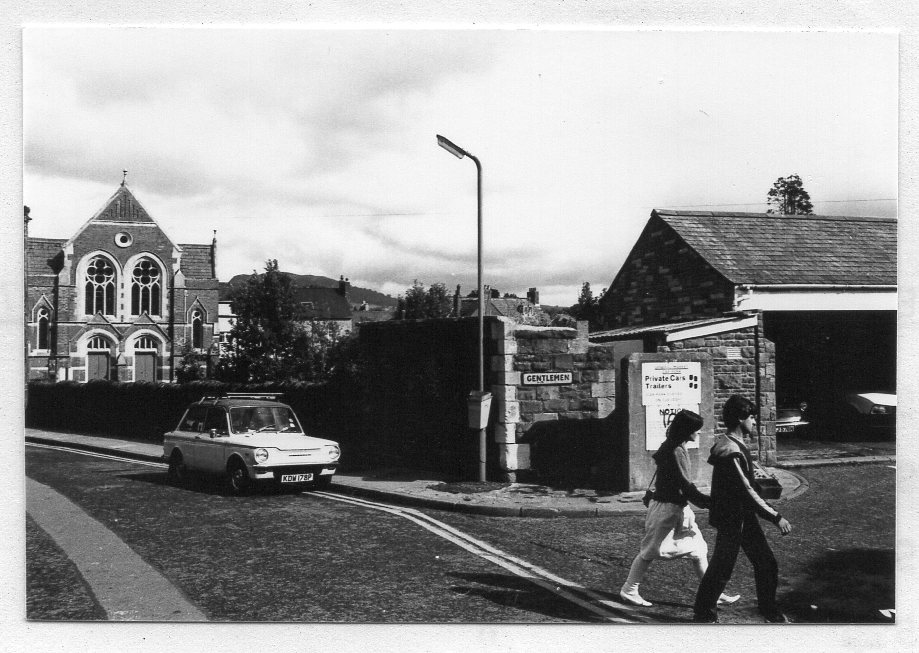 1979/80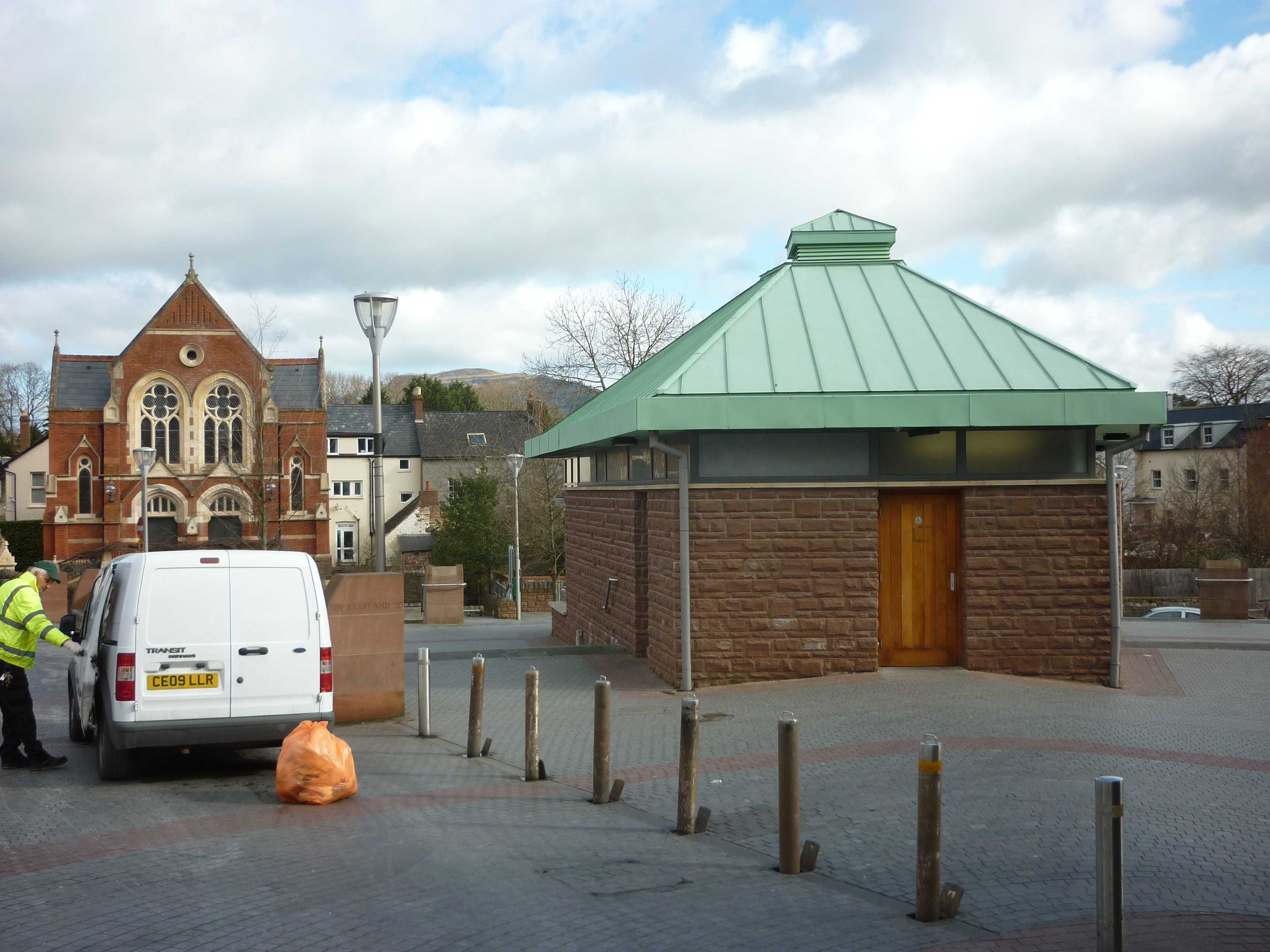 2016
---
About the building
Brewery Yard c 1900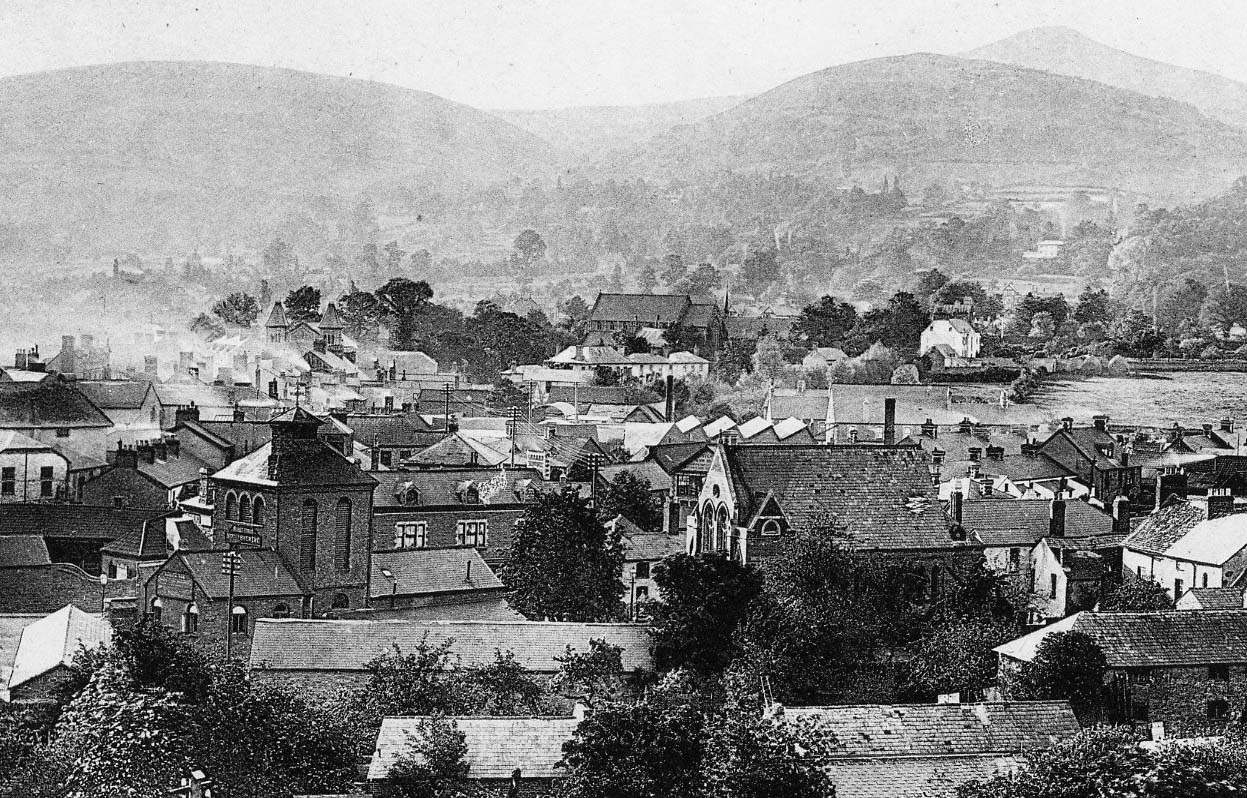 Facey's Brewery was between the present buildings on the site and the chapel below. Established on this site in 1862, the retail part of Facey's was moved here in 1892 from 4 Cross Street and additional buildings were erected. Facey's was established in at least 1835 (White's guide).
They diverted the Cibi Brook from the present buildings to its present site running between the chapel and present car park.
The main open air Tuesday market is held here, the top entrance for loading for the covered market hall.
The cast iron drinking fountain from this site is in the Museum.
Further information:in a cutting of 1893 in the Museum.
Recent history
Facey's Brewery with 13 tied public houses was taken over by Roberts brewery, Trefechan, Aberystwyth in 1960. It was closed in 1960, when Roberts was sold to Hancocks who only wished to retain the tied public houses in Cardiganshire and the brewery demolished shortly afterwards.
Th regeneration of this area in 2009 allowed the erection of barrel shaped slate pillars which mark the site of the brewery on Market Street and have relevant inscriptions in Welsh and English.
---
Previous occupiers
Wine & Spirit Merchants & Brewers
Facey's Brewery
also at 8 Cross Street
---
Other information
If you have any further information about this property please email
alhs@live.co.uk