St John's Church
Main details
Address:
Present Occupier:
Present Owner:
Ground Floor:
Other Floors:
Date when first used by present occupier:
St John's Church & Schoolroom
Freemason's Hall
—
Masonic Temple & meeting rooms

1898
Before and After Images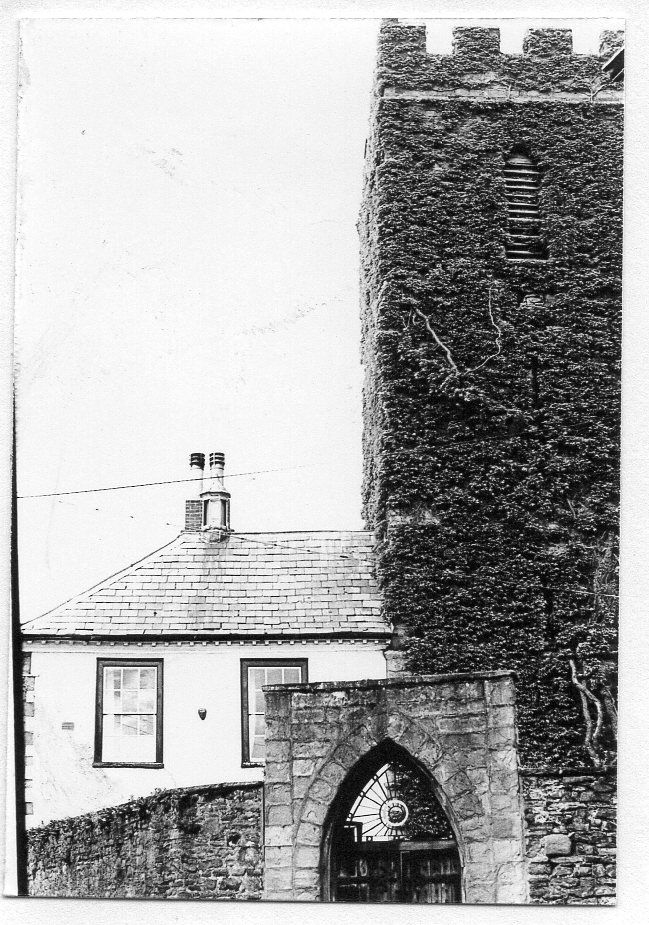 1979/80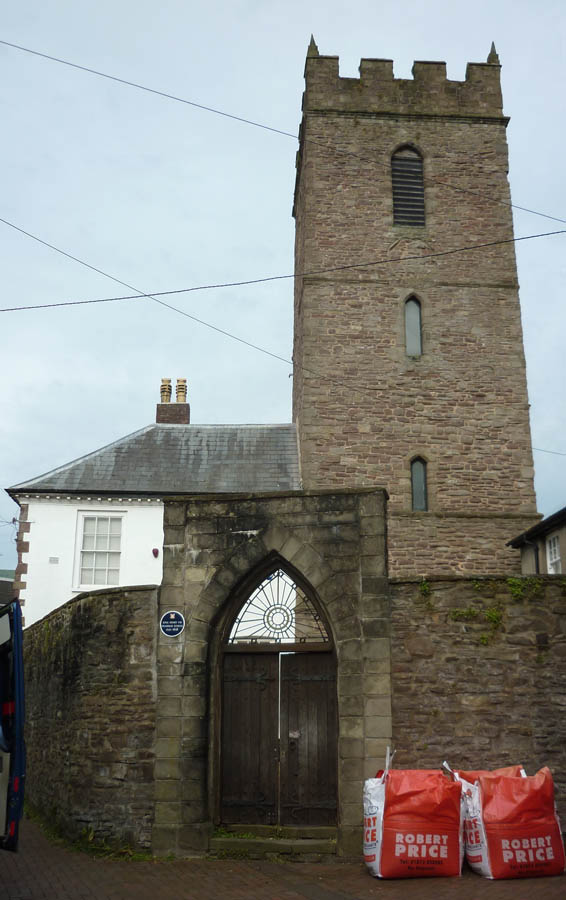 2016
---
About the building
This was originally the parish church built within the town walls in the 13th century, although it may have existed on this site earlier outside the ditch which formed the earliest defences.
The tower and schoolroom were rebuilt between 1770-1772 according the Parish Vestry minutes.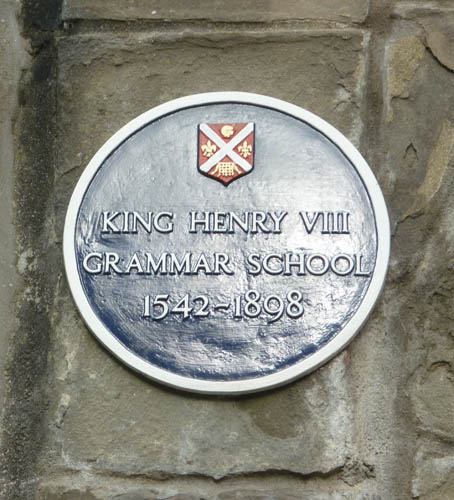 Archdeacon Coxe in his book "Historical Tours Around Monmouthshire" states the tower was rebuilt in the form it was before.
Evidence of the burial ground has been found during excavations across to Nevill Street and across the High Street to further side.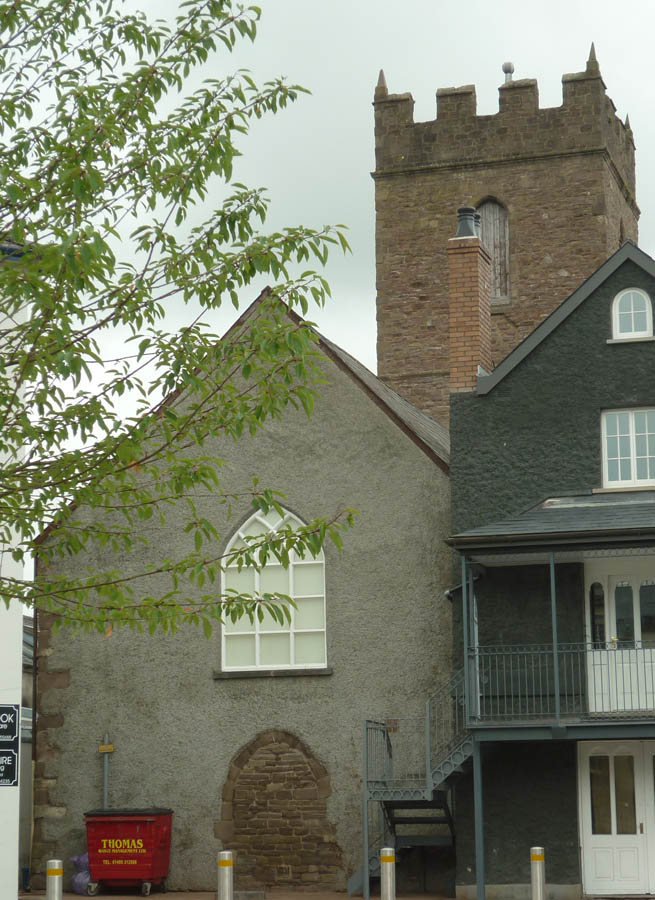 View from St John's Square showing the rear of St John's Church
The adjoining house was built as the Master's study and writing school.
The additional small house in the yard was built in 1906 as a Tyler's residence for the Masonic Lodge.
Recent history
The school was replaced by a new building in Pen-y-pound in 1898, and the building became the property of the Freemasons who continue to use it for their lodges today.
---
---
Other information
The church on this site remained the parish church until the dissolution of the Priory at St Mary's by King Henry VIII in 1543. The Priory church, which was already being used as a parish church because the population had outgrown S John's, was granted to the parish and King Henry established a grammar school in St John's by letters patent dated 24th July 1543, granting the site of the bailiff and commonality for a grammar school to be called "The Free Grammar School of King Henry VIII King of England."
To support the school he granted tithes from Llanfihangel Crucorney, Llandewi Rhydderch, Llanellen, Llandewi Skirrid and Bryngwyn and a proportion of the tithes of Llanwenarth, all of which had previously been paid to the Priory.This income was to be paid for the appointment of a Master and Usher (an under teacher) whose salaries were to be £13 6s 8d and £6 13s 4d per annum respectively. It was a condition that they came from Oxford.
In 1891, the charity was reorganised by the Charities Commission who decided that a new school with better facitilies shoudl be opened. This new school was opened in Pen-y-pound in 1898 called King Henry VIII Grammar School. The head master's salary was to be $100 per annum and all boys were to pay between £6 – 12 per annum. Only boys between 8 and 16 could attend.
Although St John's was used as a school after 1543, some services continued, for example when the alterations were being made to St Mary's Church between 1827 – 1829, and in 1683, a Mr Lewis body left 20s yearly for the reading of Welsh prayers in St John's Church.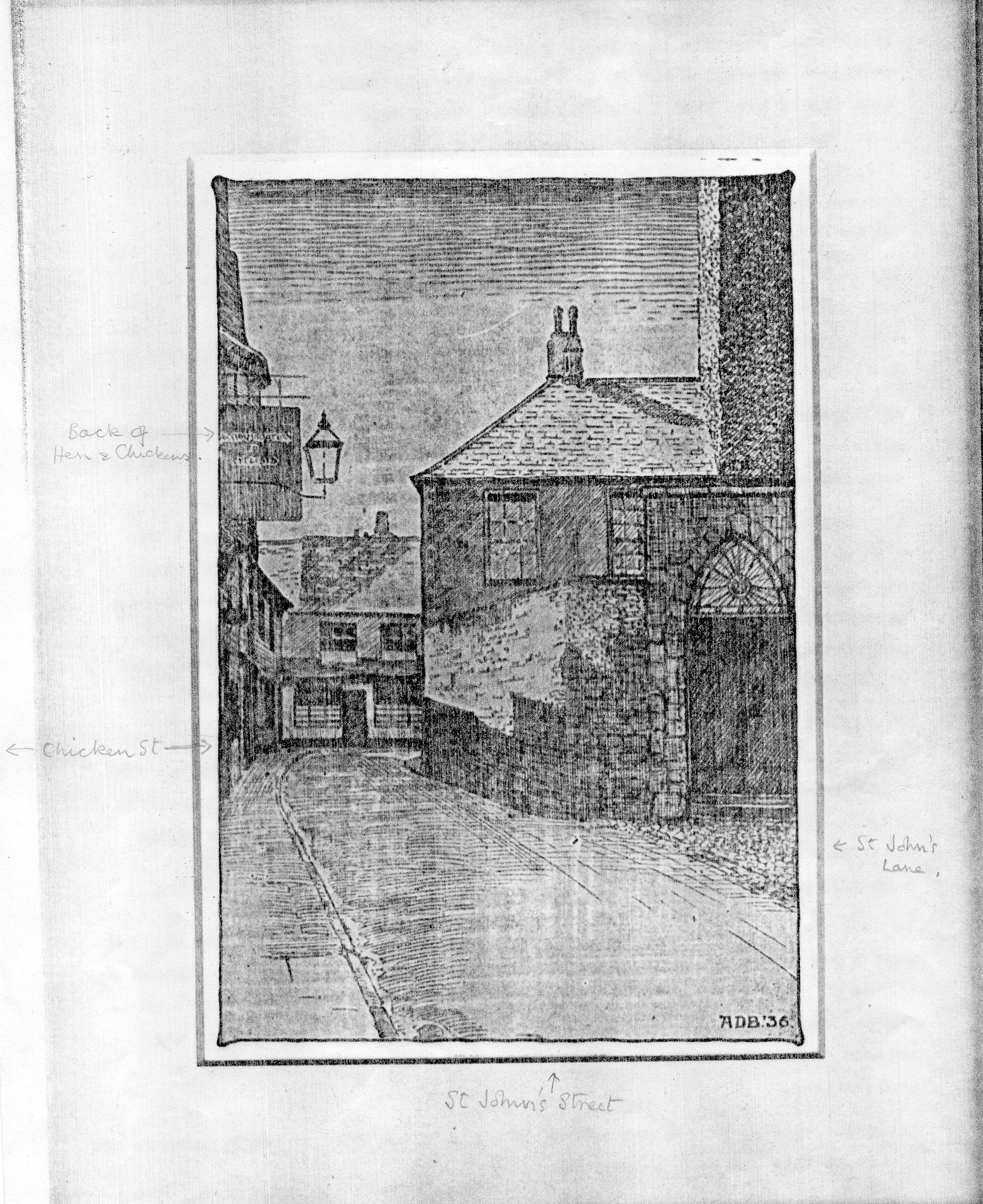 If you have any further information about this property please email alhs@live.co.uk