St Mary's Chambers, Monk Street
Main details
Address:
Present Occupier:
Present Owner:
Ground Floor:
Other Floors:
Date when first used by present occupier:
St Mary's Chambers Monk Street
Fonseca Solicitors (2021  under modification)
—
Solicitors Offices
Offices
20–
Before and After Images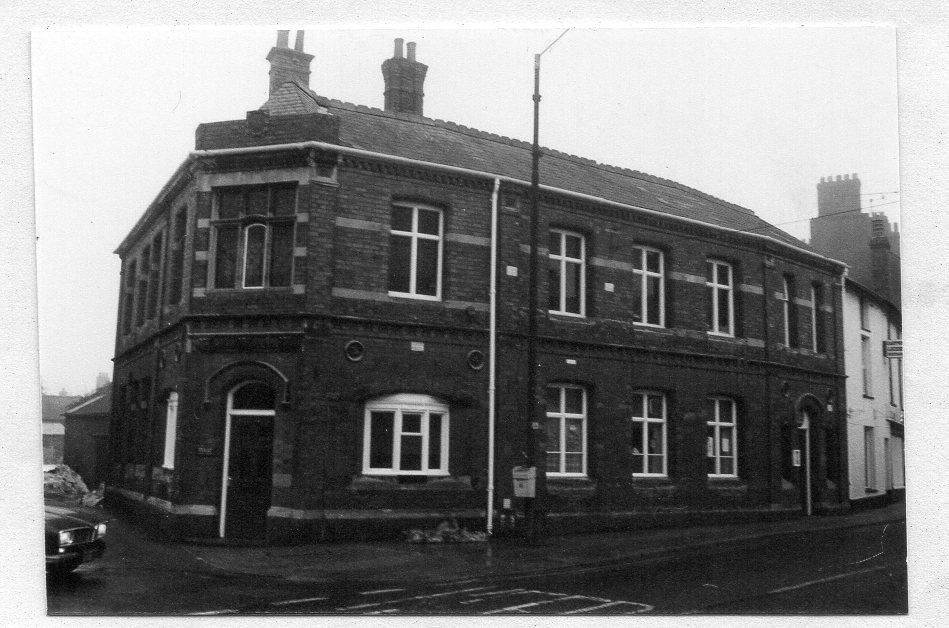 1979/80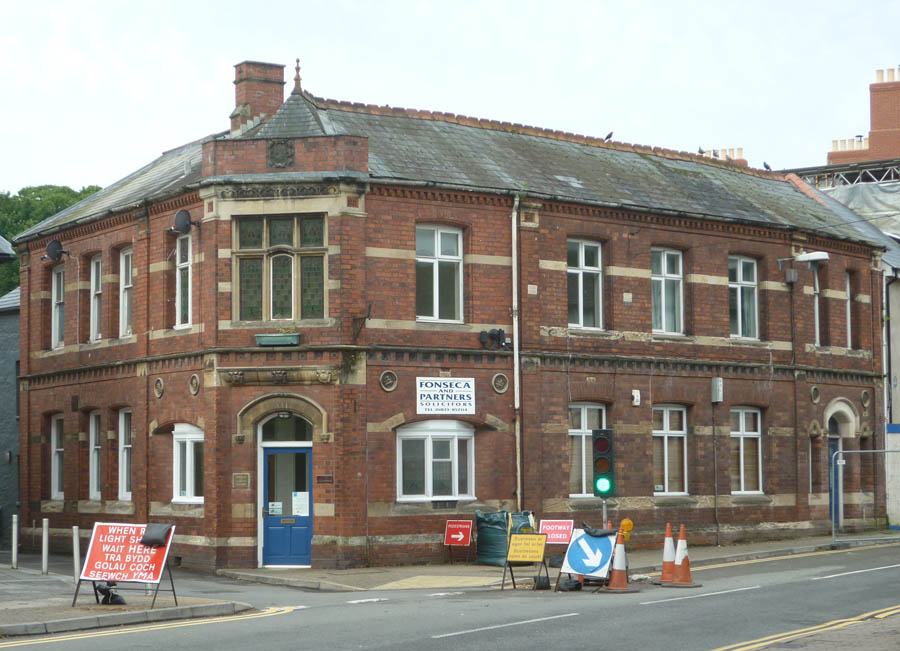 2016
---
About the building
Designed and built as an architects office with stained glass windows, it was recorded here in 1884, but may be earlier.
Recent history
1979-1980 Merton Jones & Richards, Architects Office with the Citizen Advice Bureau Offices.
Used by Merton Jones since 1923.
---
Previous occupiers
1957: Merton Jones & Richards
1947: J Merton Jones & Son
Johnson, Richards & Jones
"             " /Joseph D Bishop,
with Inland Revenue Offices and Church Rooms over
"             " /Solicitor
---
Other information
It is almost certain that this was the site of the town goal which was part of the Monks' Gate (East Gate) in the Town Wall.
The Cibi Brook runs beneath Beili Lane at the rear.
There is a story of a prisoner taking up a flagstone in the floor and escaping via the stream running beneath.
If you have any further information about this property please email alhs@live.co.uk